Introduction
There are several Connectors: Mic XLR , 1/4 inch line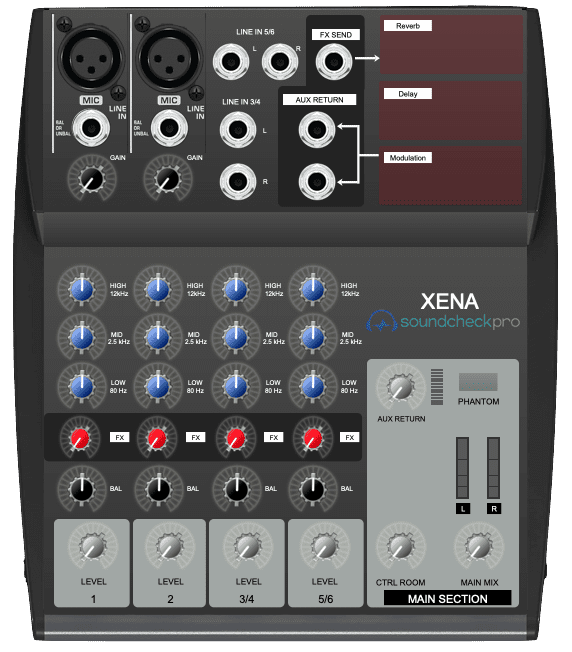 Channel Inputs
The Xena mixer offers 2 mono and 2 stereo channels. Using the stereo channels as 2 mono inputs, it's possible to achieve 6 channels of audio. The stereo knob would then be controlling the 2 mono input levels simultaneously.
Mono channels have option of an XLR mic input or 1/4 inch line input (selected indicated in green)
Stereo channels only use 1/4 inch line inputs
Input Gain Behavior
The input is only located on channels with XLR inputs. The behavior of the input gain knob is dependent on the input connector type selected (indicated in green). Mic signals are much quieter than line signals and therefore an extra boost. The mic input contains a "pre-amplifier" that is capable to raise the signal to accordingly and without introducing electrical noise. The line input has less boosting capability.
Stereo Returns
A pair of 1/4 inch connectors meant for retrieving the signal coming back from the external audio processors from the FX Bus.