Background
Save & Load Sessions to be recalled for later use or shared with other users. When saving a session, a .json or .xml file is created containing the state of all parameters and audio file locations.
Steps:
There are 2 places to save & load session files:
File Menu -> Save or Load Session
Sources Tab -> Save or Load Session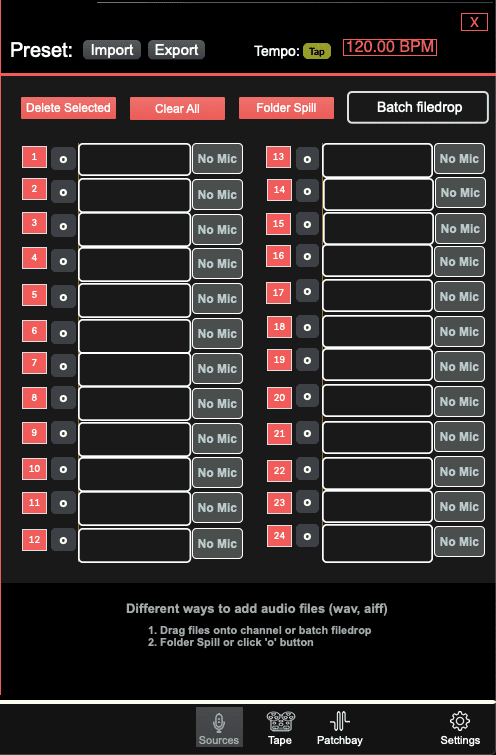 Track List (Beta)
A window that displays the names or order of files used in a saved session. Meant to help rebuild session in case audio files do not load. Accessible from the FILE menu.


Note, when sharing session files with other users, audio files need to be reloaded manually. File Management options are in the pipeline.