Background
SoundcheckPro offers a variety of recording & mixing consoles.
They come in multiple channel counts ranging from small to large.
The different consoles vary in operational workflow.

Steps
From the Main Menu select "Session".
Find the Console Type of your choice.
Select your desired channel count to launch!


Brief Descriptions
It's always the same thing but different.


Mixers come in all shapes, sizes and can offer a vast variety of features.
The experience of working with different consoles will change drastically from console to console.


The consoles available are all have their differences but share very common features. We encourage that whatever is learned on one console to be practiced on another!


An important thing to keep in mind when selecting a console, is that it's common for some to be "intimidated or overwhelmed" by the sight of all channels or controls. As confident as one may appear, their retention capabilities might suffer at the expense of overloading of physical appearances.


Maggie
An entry level mixer based on one of the most common mixers in the industry. It's not as feature friendly as higher-end consoles but, it packs a punch. It's a great choice for entry level signal flow learning. Full article on Maggie coming soon.
Channels: 4 & 16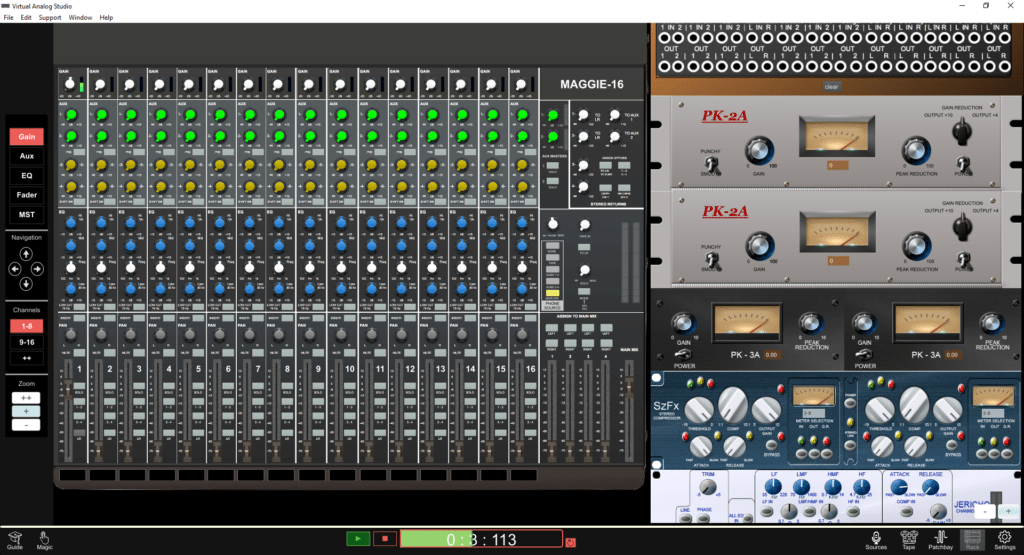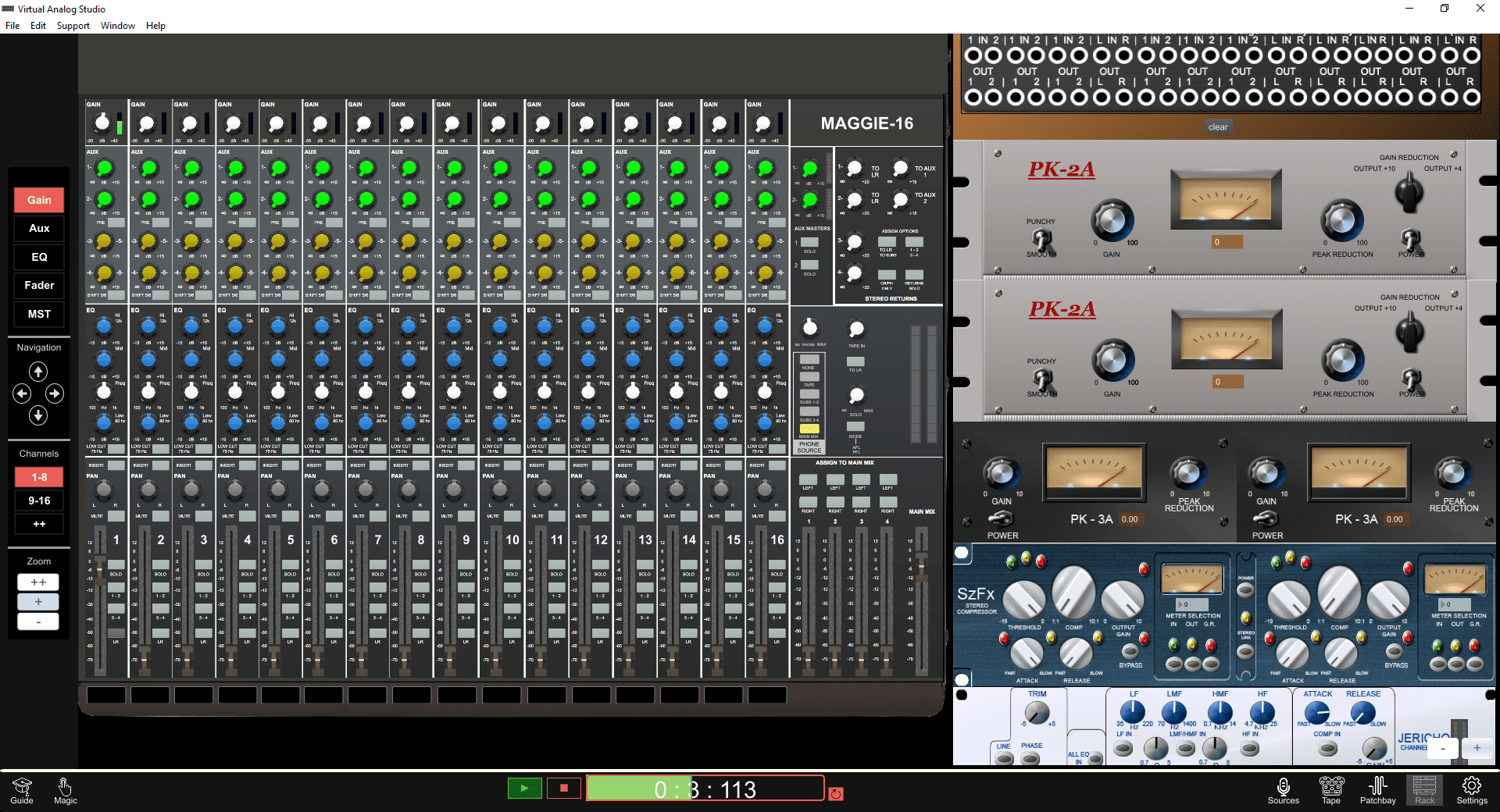 SZF
An intermediate console with some of the advanced capabilities found on the more advanced consoles. The layout is less crowded by controls. Not every possible parameters is made available. For instance, less eq bands, sends, track groups, etc.


Channels: 4 ,12 , 24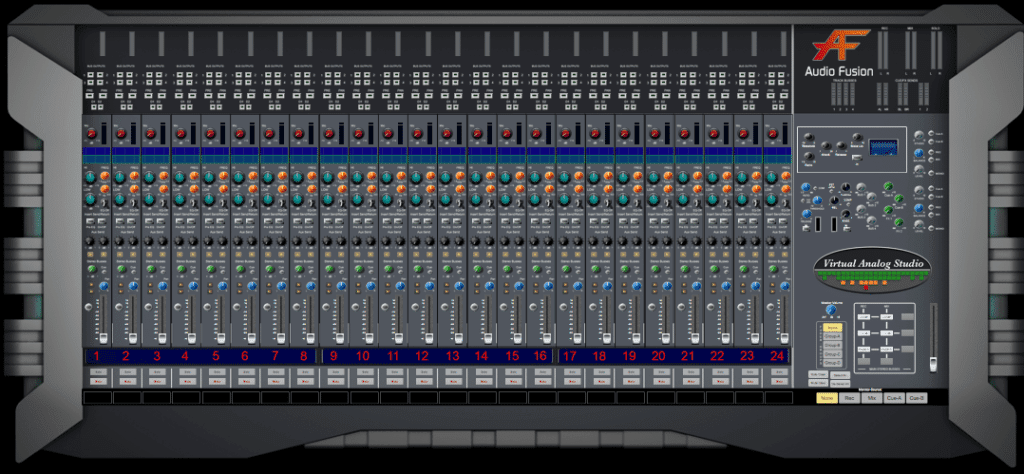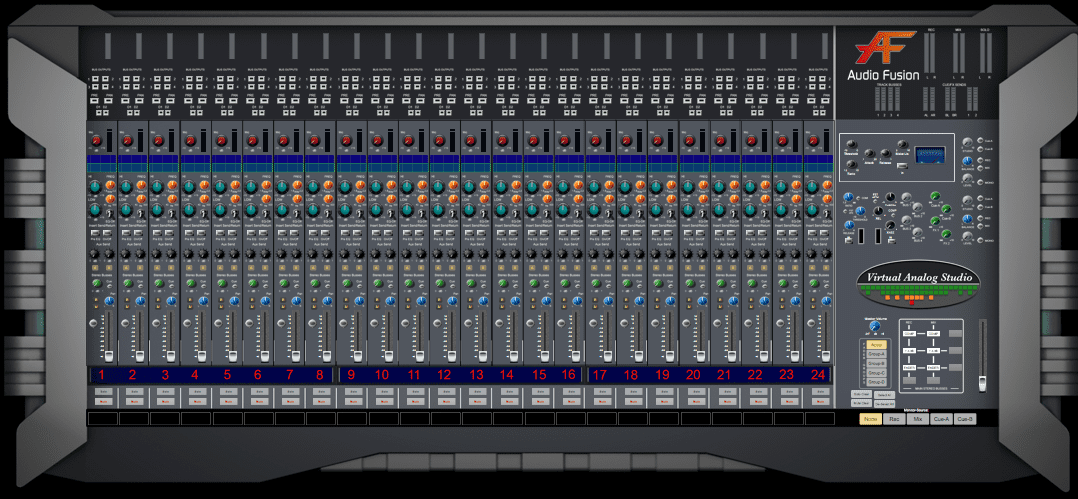 AWX
An advanced console emulating recent british-style desks. While others may be classified as more advanced, the AWX is capable of nearly all the functions that found on all desks.


Channels: 4, 16 & 24