Background
Navigating around Soundcheck is easy and intuitive. Launch studio sessions, lessons and manage your account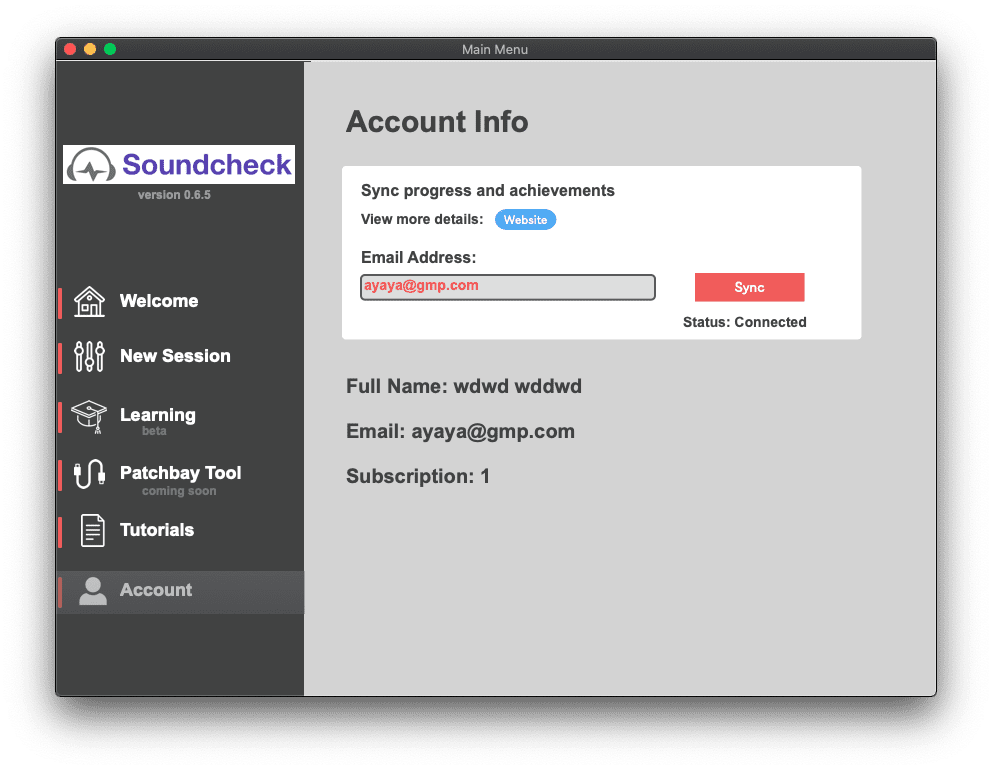 New Session
Launch a session using any of the consoles available.


Learning Modules
A basic series of lessons to get started in a less complex environment.


Patchbay Tool
A modular component of the patchbay. This module does not pass audio.


Tutorials
Launches video tutorial page via default browser.


Account
Activation info and syncing.


Account Info / Sync
The email that was used to first activate will be present along with basic account information. 


The SYNC button if SoundcheckPro needs to refresh account information or ensure connection to the SoundcheckStats platform.


EDU Lab Stations
Designated installations for lab stations include a secondary email slot for students to input their emails to sync with SoundcheckStats. 


Contact support to set up lab stations.


New Updates
A banner will present when new updates are available. Click this banner to open the update window and initiate the update. Be sure to have a strong and secure internet connection.