Introduction
Monitor the collective progress of students in groups.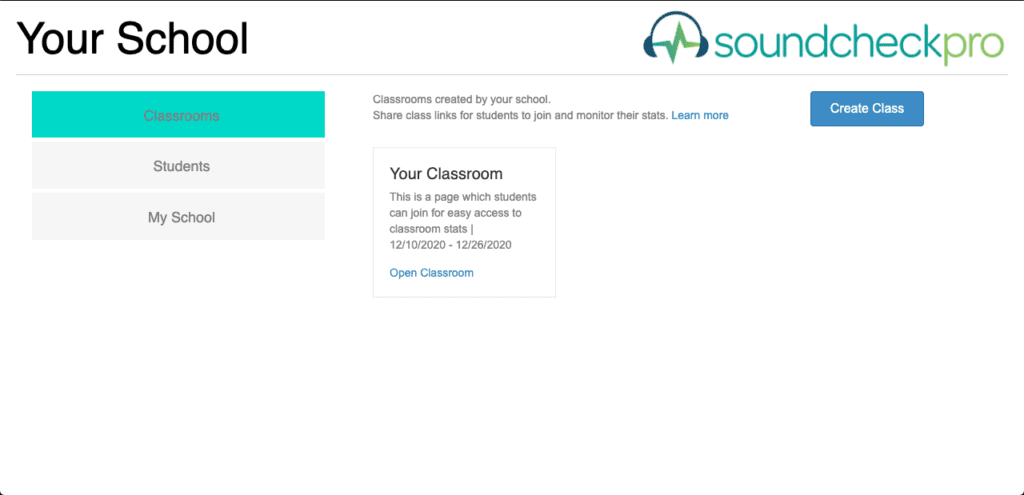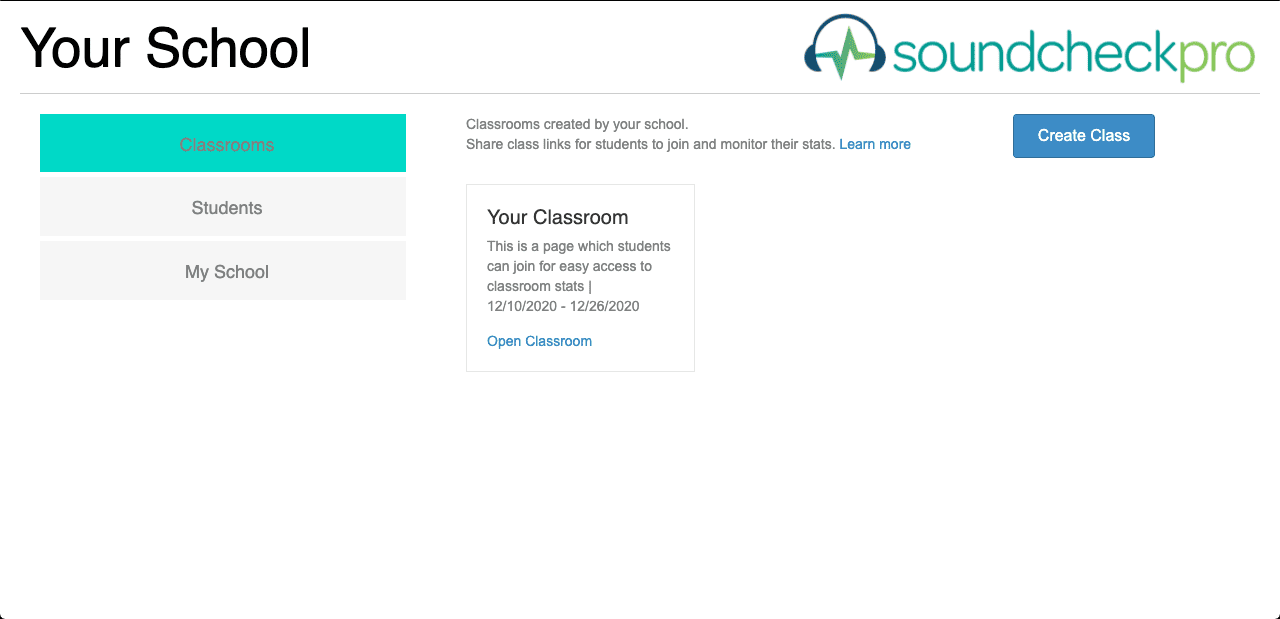 Create A Class
From the main school profile, click "Create Class"
Fill out basic details of the course (can be edited later)
Submit and wait to be forwarded to the newly generated class
Adding Students
In order to start assigning students to the class, they must already have accounts created using their school email (as stressed many times in the documentation).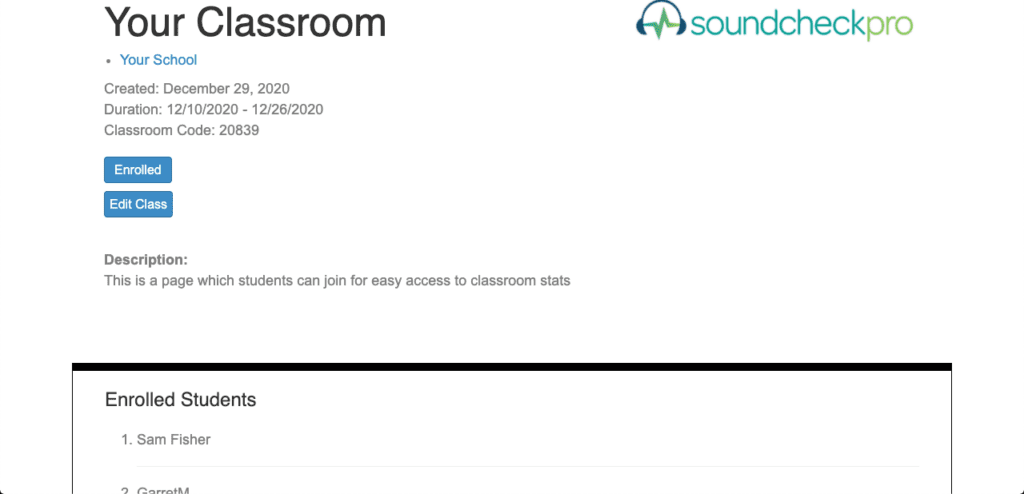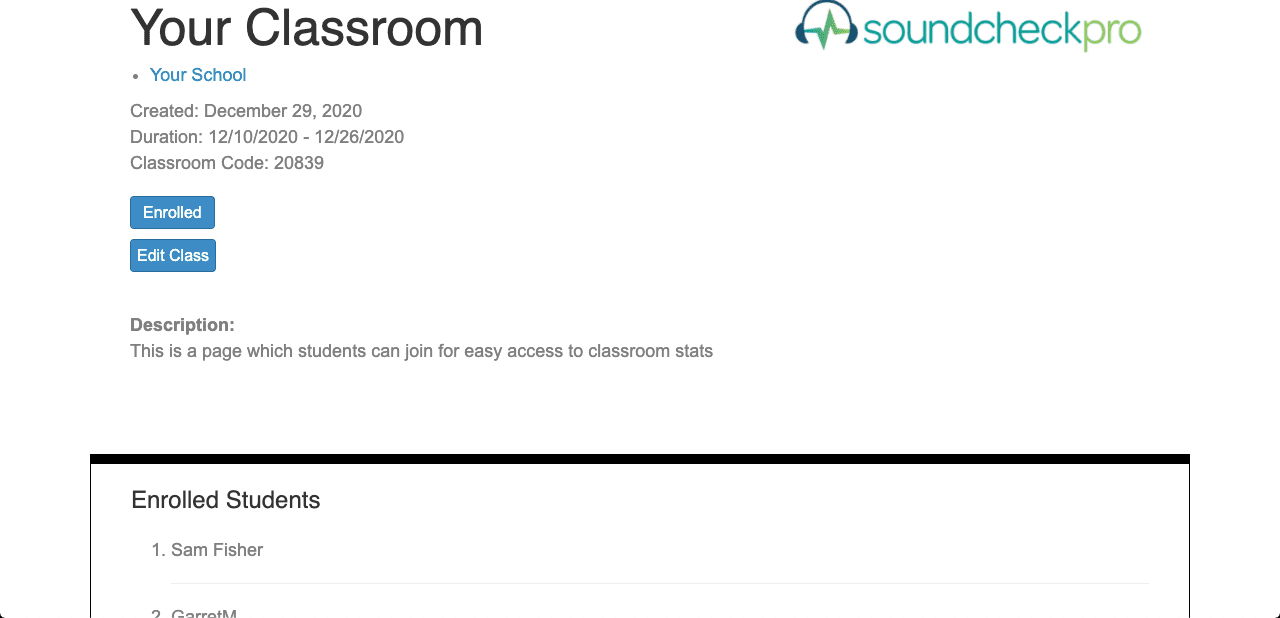 From the classroom page, click "EDIT". Students in your program can be assigned to the class in this pop-up window.
Students may also join the class on their own. Inside their EDU Portal, they can enter a classroom and click "JOIN CLASS".
Stats
View the collective SoundcheckPro stats of a class.
View their activity feeds when remote.