Virtual Studio is the evolution of our flagship product, SoundcheckPro, with the added ability to work in 3D space and Virtual Reality.
A Deeply Immersive Audio Experience
Virtual Studio places you into the world to explore how all the gear works in a professional recording studio. Providing that element of "hands on" that is missing in the classroom and distance learning.
Collaborate with friends
Connect and work on the same sessions together in real time from anywhere in the world. The experience is similar to a collaborative google doc or multiplayer game.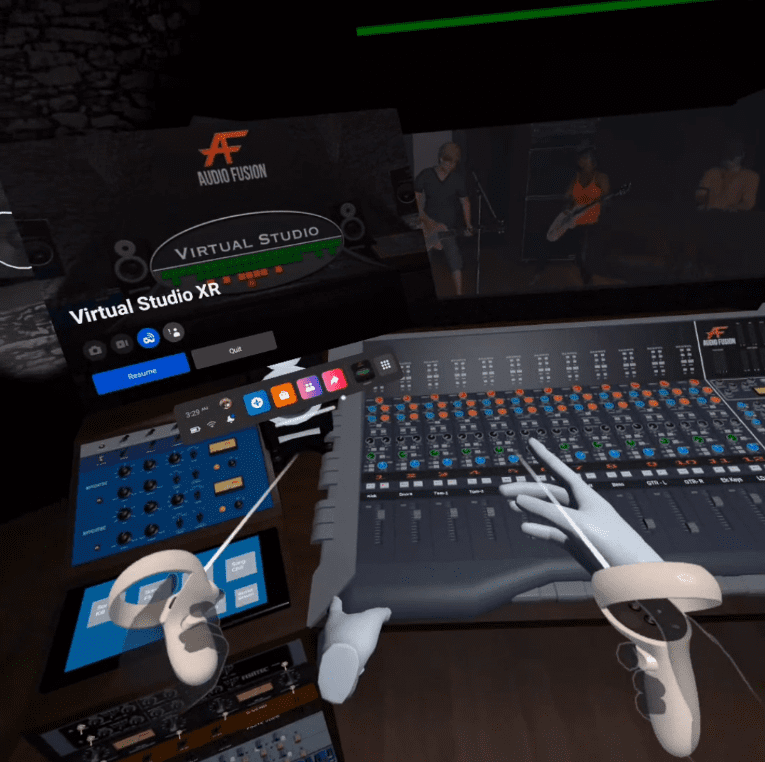 BONUS: Learn "Hands-On" in Virtual Reality
*Not required to run Virtual Studio*
An empty space becomes a realistic dream recording studio. With the power of Virtual Reality, the experience becomes even more immersive where you are completely surrounded by the environment. The perfect practical examination tool for remote learning.
Available Now for Mac & PC!
Virtual Reality Compatible: *not required*
SteamVR
Oculus Quest / Rift
and more!
Mixing Console (Core)
Inspired by the classic analog mixer. Easy to digest while offering the richness to allow users to progress from beginner to advanced!
Input Gain
Equalizer
Aux & Cue Sends
Track Bus Groups (Pre/Post Fader + Pan)
Channel Pan
Channel Fader
2 Main Stereo Busses (Rec/Mix)
Stereo Returns
On-board dynamics (Compressor/Gate)
Monitor Select
Monitor Volume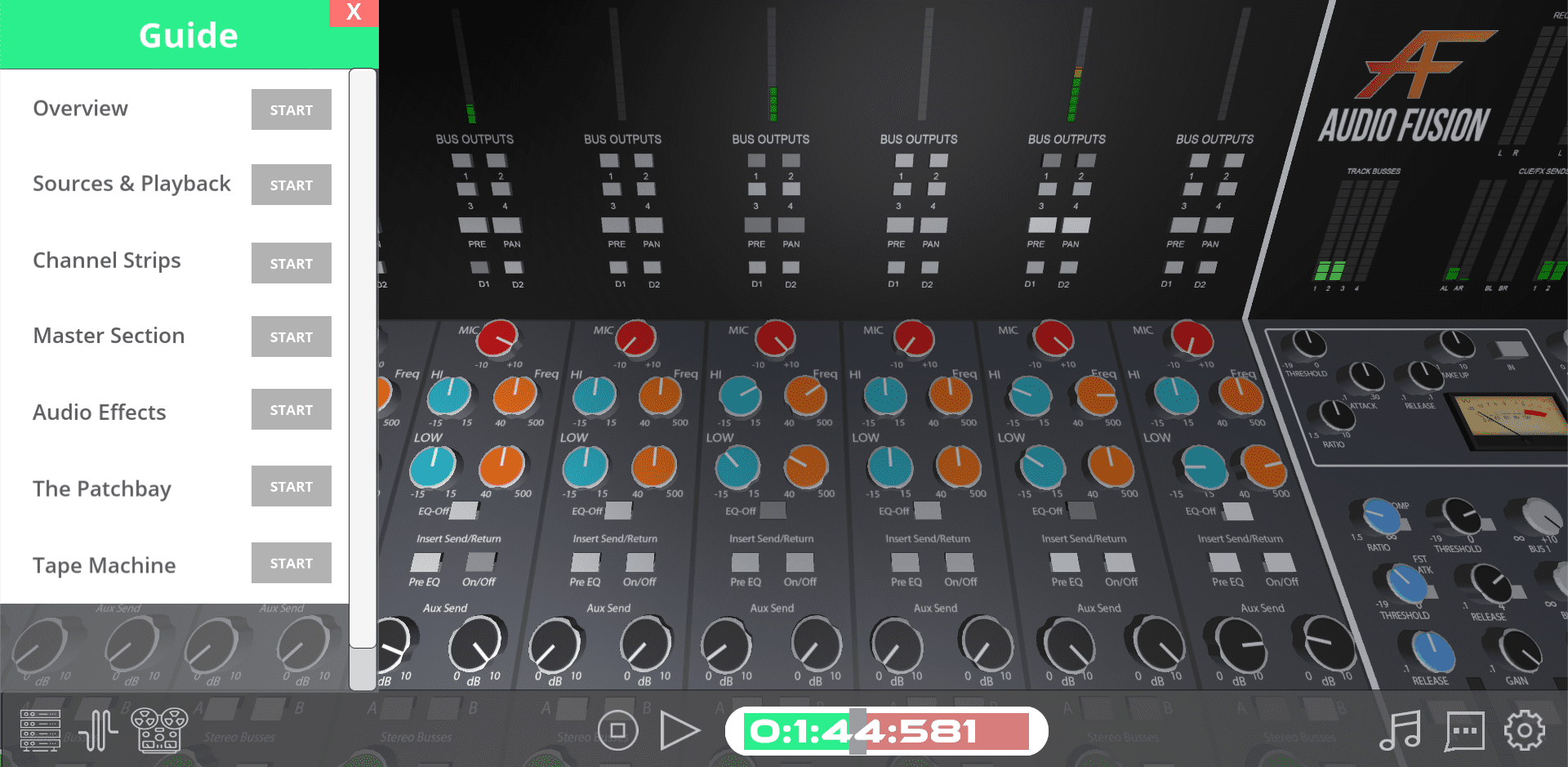 External Gear
The various units found around the desk of the mixing console
Patchbay
Compressors
Gates
Equalizer
Reverb
Delay
Microphones
and More!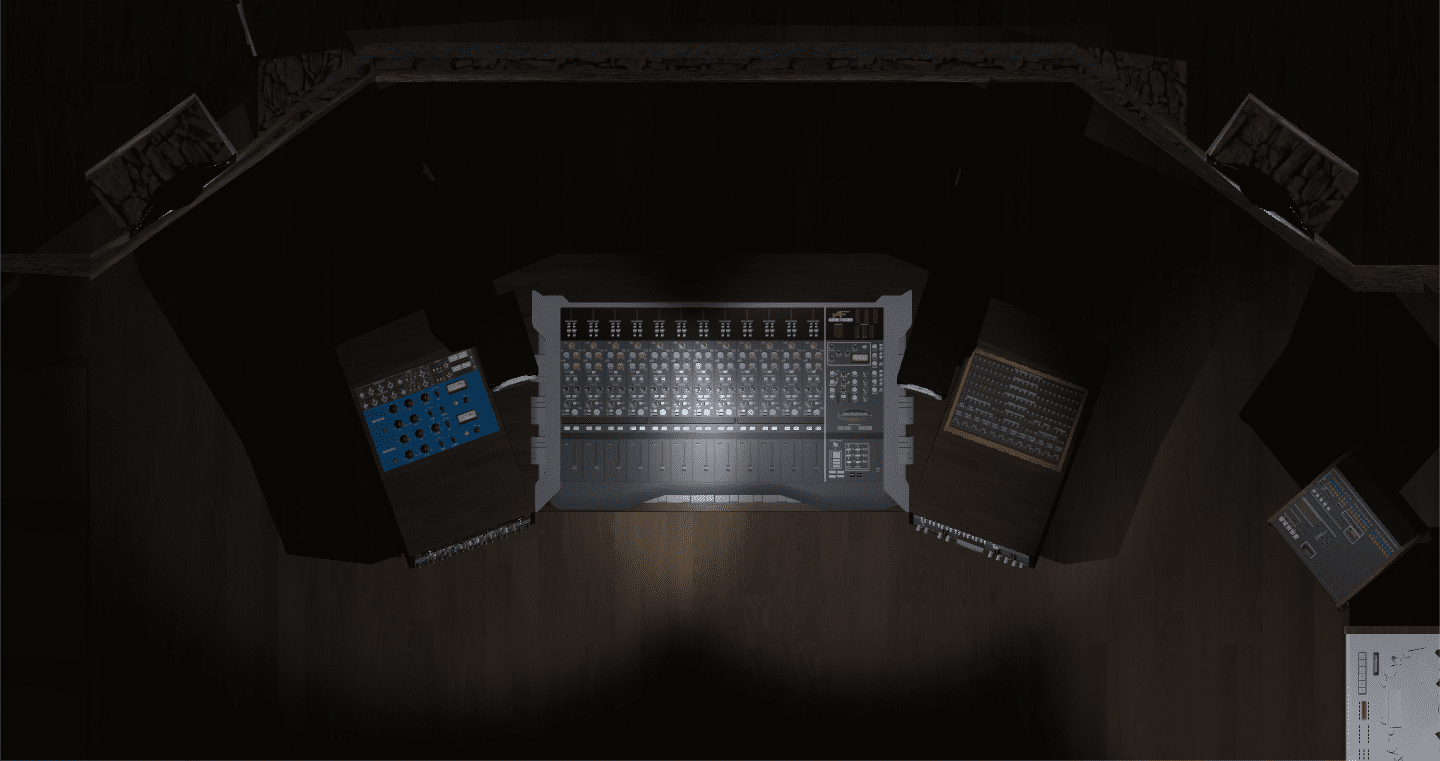 *NEW* Collobaration (Multiplayer)
There are two options for mutli-user collaboration in Virtual Studio XR.
In a monumental breakthrough for distance learning of signal flow, multiple users can now work together on the same sessions in real time with Virtual Studio. The mechanics are similar to a collaborative google doc or online multiplayer game. It is the first of it's kind for a native pro audio application that is well suited for education.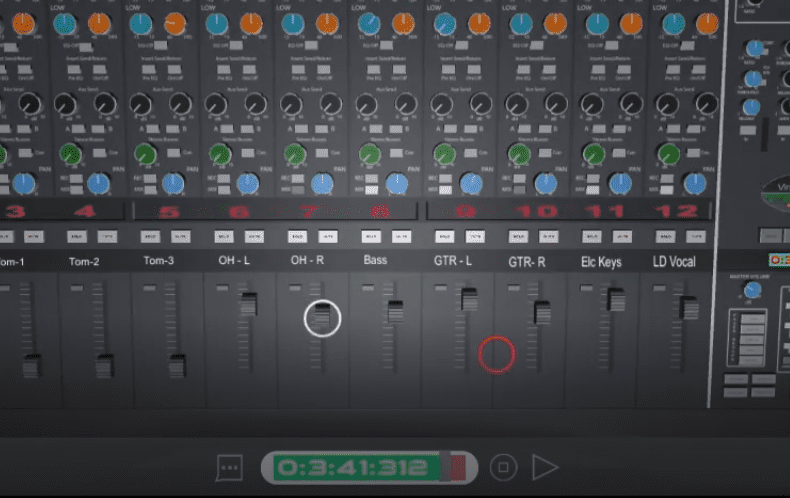 Requires only a single PC-VR setup. One user is in the VR headset while another user operates the computer. Both users will be in the same session adjusting the parameters together in real time.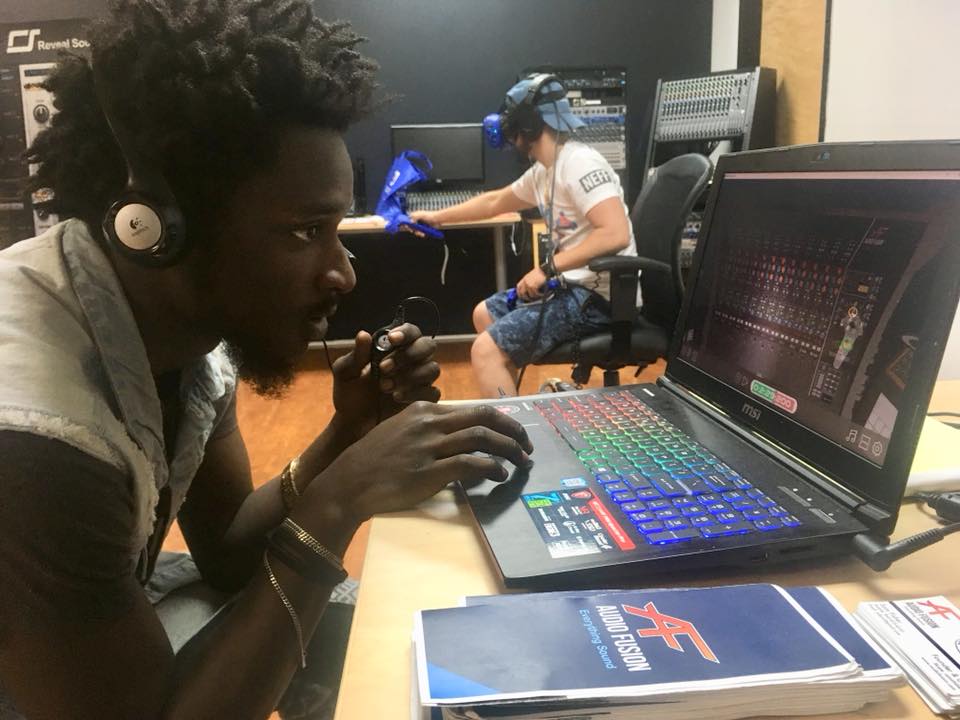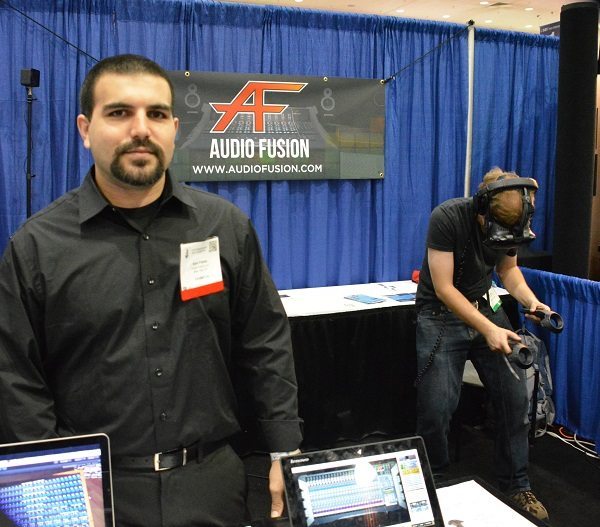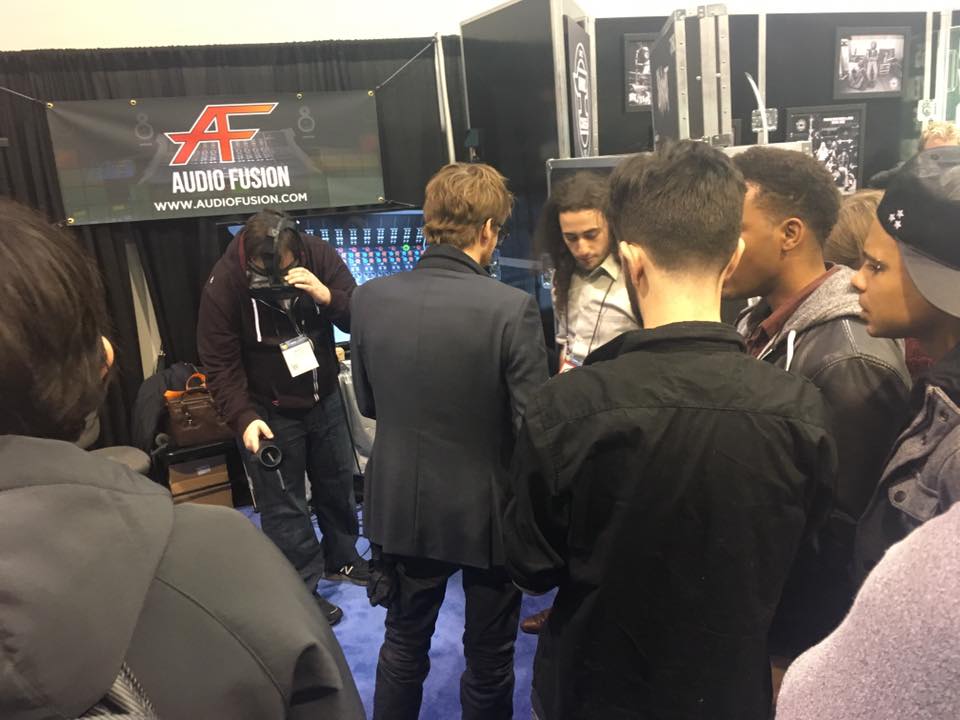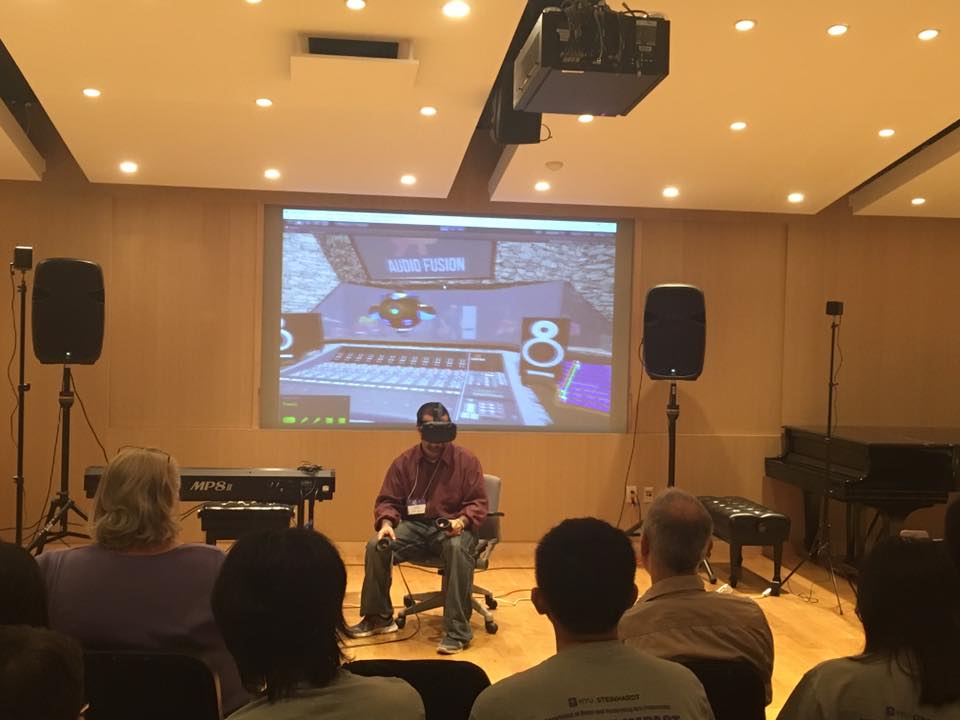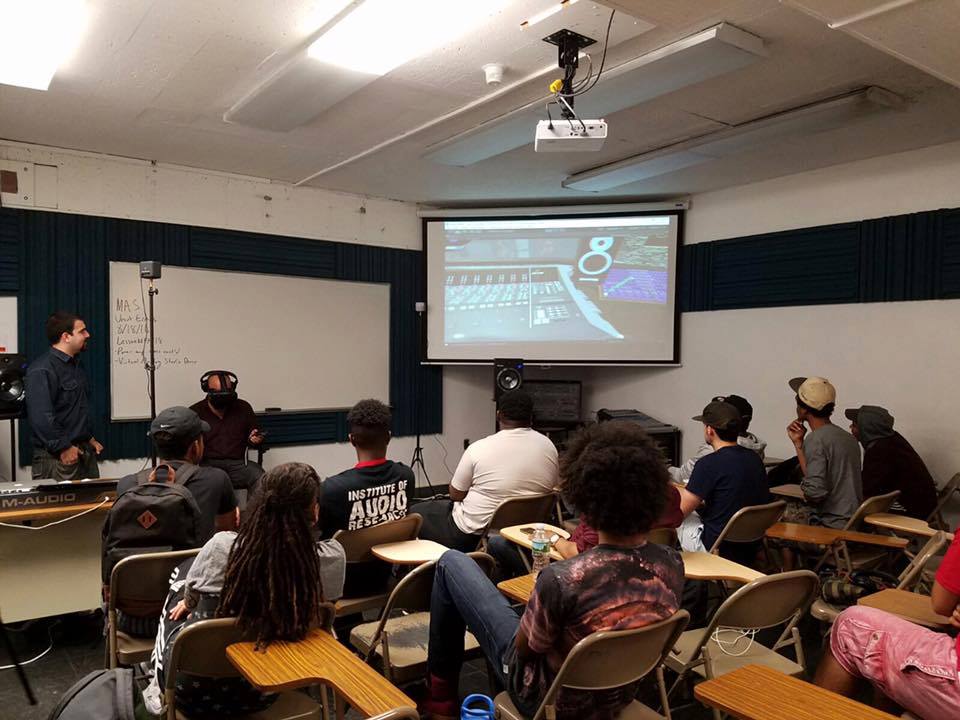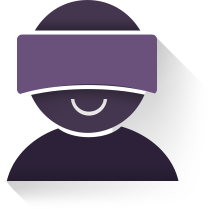 The First Fully Interactive Studio for Virtual Reality
Start Engaging Hands-On Today!