Covid Response: Pro Audio Education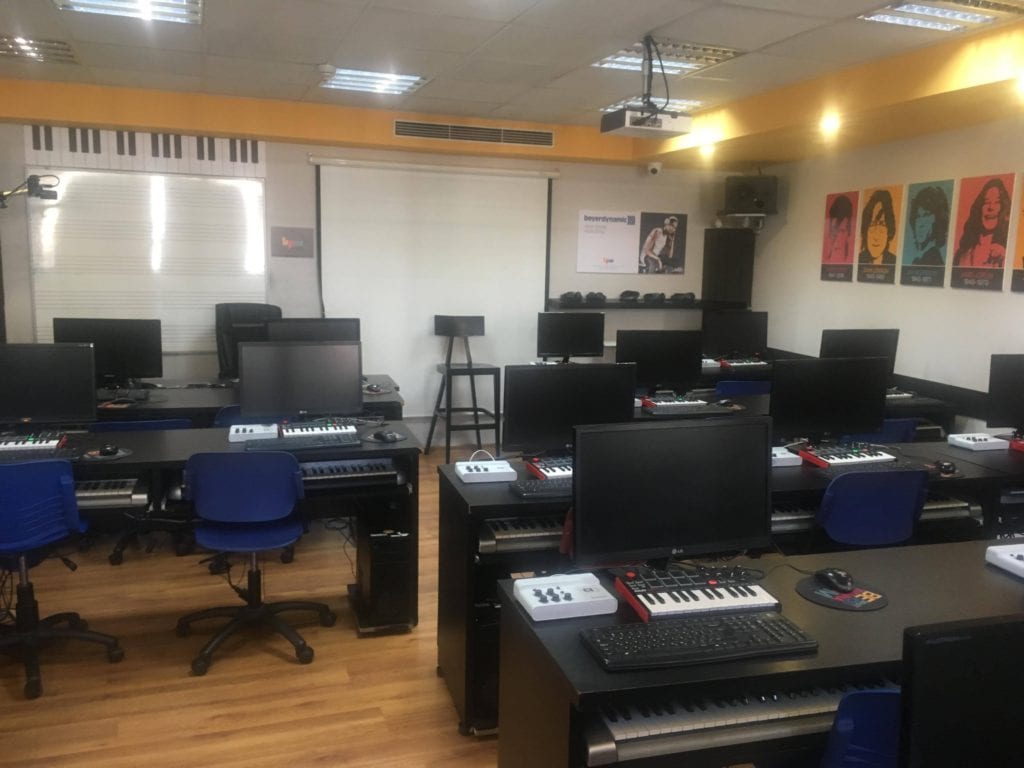 Pro-Audio classrooms are empty during the pandemic as courses have been forced to transition to online platforms.
COVID-19 Response: Pro Audio Education
There has been a drastic change to the way educational programs operate across every possible industry. The sense of "hands-on" experience has drifted for many as classes are transferred online to platforms like ZOOM.
Students are even further restricted in their access to music hardware. This is a pain-point that inspired AudioFusion and has now become amplified globally as teachers scramble to come up with creative solutions to continue their courses.
Empowering the audio education community has always been a mission priority at Audio Fusion.
Why Soundcheck?
Soundcheck is the clear choice for training students to mix using analog consoles, mixers and signal flow. There is currently no better software solution for interactively explaining analog studio workflows in a classroom, lab, studio or in this case, at home via video conference sessions.
There is an abundance of consoles and external effects that emulate the most popular technologies on the market. The patchbay allows for an incredible signal flow experience unimaginable in the classroom or on a video call. From beginner to advanced levels, our consoles demonstrate various workflows to achieve mixes that are only found in high-end environments.
There's little "pretending" like trying to make DAWs emulate the analog console workflow. Soundcheck offers the real deal experience. From signal source to output.
How can Soundcheck help my education program?
Imagine you are teaching at the front of the class. Not only do you have an interactive representation of any console of your choice but, also in the hands of every student in attendance. Every student has their own console, patchbay all working simultaneously at their own pace without interruption.
On top of that, the costs are fractions less than purchasing loads of new hardware mixers that wont be utilized to the same potential as the students do not always have access.
More access to technology!
Cost-effective studio time!
More experience!
A great deal!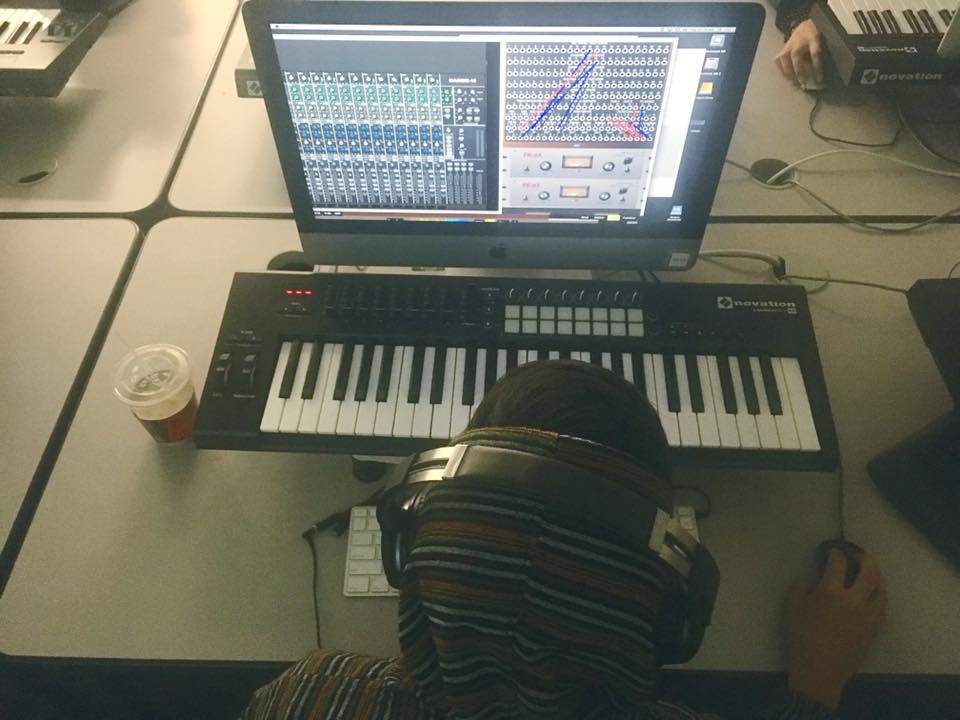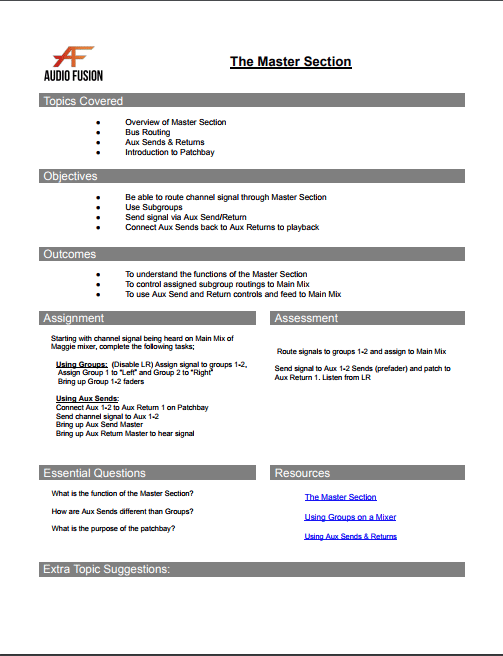 How can I use Soundcheck for my lessons?
"Out of the box" Soundcheck can immediately be used in any course involving studio sound. Not only because of the consoles or the patchbay, but the numerous interactive lessons offered in-app!
If you already have a curriculum, you can surely find your own way to incorporate the software environment. We offer a set of lesson plan templates and a video tutorial series developed with our Education Officer who is an educator and studio owner with 25+ years experience.
Examples:
Consoles
Channelstrips
Inputs – Mic/Line
Insert Sends/Returns
Aux & Cue Sends
Track Busses
Stereo Returns
Patchbay Routing
Host an online webinar/workshop for your classes
The ability to host highly interactive studio lessons online is so powerful. Watch soundcheck live in action during one of our webinars. Host us for a workshop exclusively for your classes. Learn more how to get started!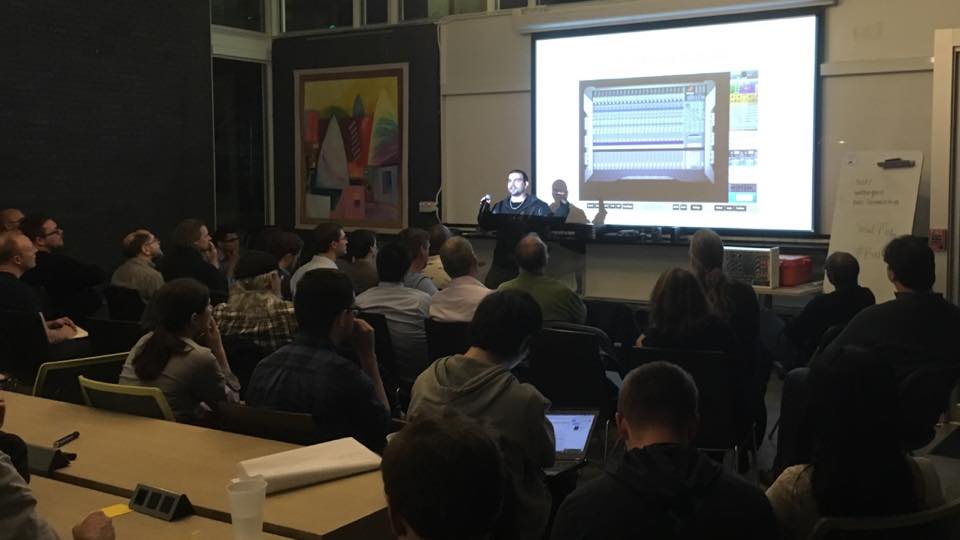 "I learned more with this in 2 days than I did in 2 semesters"
– Student of NYC
"I really felt like I was upstairs in one of the audio suites."
– Student of SAE NY
"It looked confusing at the start but I now have confidence… I can do this by myself"
– Student of NYC
"A great, useful training tool for a lot of people that haven't really experienced signal flow"
-Zack, Student at Full Sail
"VAS2D = easily accessible + easy to use + very informative especially in the classroom"
– Umut, Teacher in NYC
"My experience using VAS to teach analog consoles to one of my private students was beyond satisfactory."
– Juan, Teacher in Peru