The first digital mixer simulation comes to SoundcheckPro.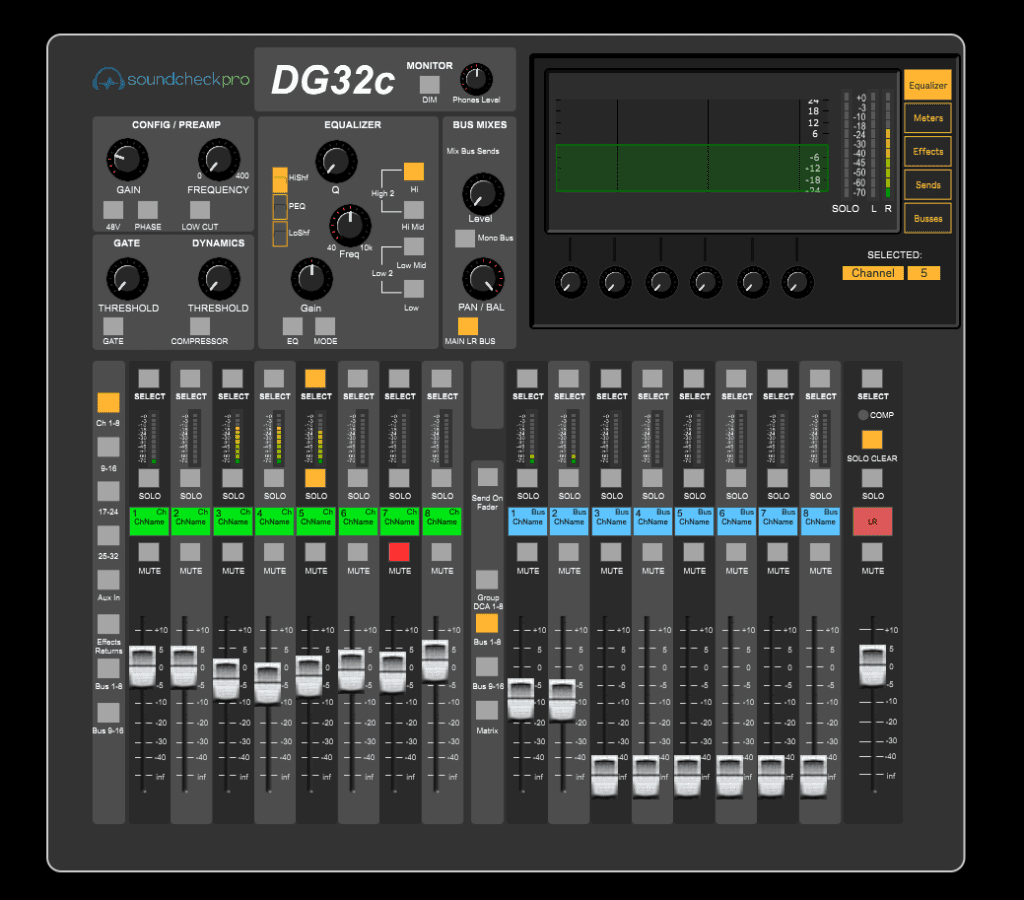 We are delighted to finally offer a Digital Mixer inspired workflow to SoundcheckPro. The DG-32 is sleak and compact, allowing for mixing in sets of banks and controlling deeper functions of the mixer using selection panels. This DG32 offers a clear change in workflow and requires a different level of awareness of signal flow compared to the 7 other console simulations in SoundcheckPro.
Unique Use Case
This mixer format has been requested many times especially for the live sound users.
Many existing digital mixer editors do not provide audio unless the actual hardware mixer is present. The DG32 offers a full experience of signal flow control and audio processing. The practical potentials of this simulation format go so far as being able to create scene files for specific hardware consoles. We are excited to work on this mixer further.
Starting Mixing with Digital
DG32 is available in SoundcheckPro 2.0 and above. It is unlocked with the starter subscription tier and above. See pricing for more details.