The wait is over!!
All spring and summer we've been asked about a timeline for an inline console release in SoundcheckPro. Development has been kept under tabs until now…
Introducing "The Audyssey" offering the complete coverage of signal flow with both channel-path & monitor-path displayed on a single channel strip. Audyssey is completely compatible with our existing session environment.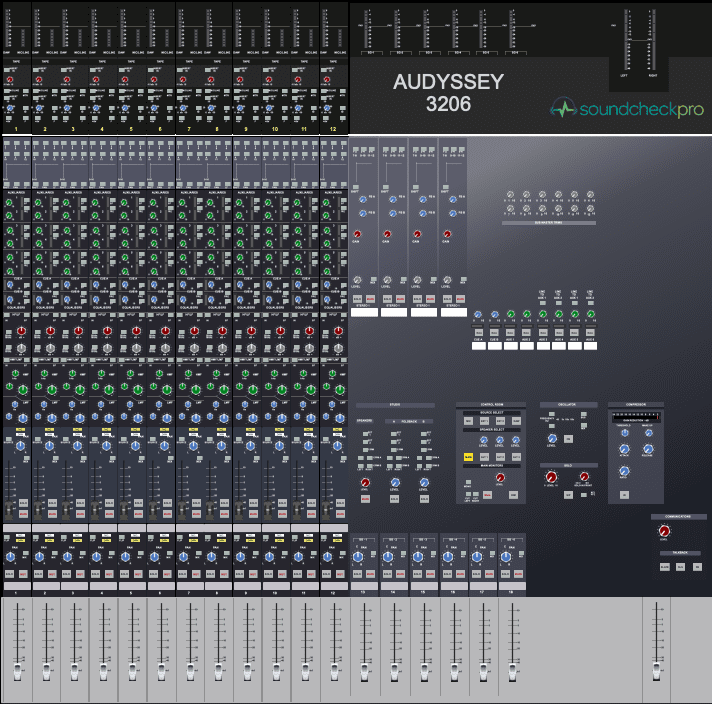 The Audyssey requires a paid subscription to SoundcheckPro (here)
What's Different in Session Mode?
The one difference is the new patchbay. The left hand side is now Mic/Line and the right side is now Tape! Each side has dedicated insert send & returns! This corresponds to the inserts available for the small and large fader paths. Speaking of the devil, the EQ bands can be divided to either the small or large fader path! A whole new set of adventures of signal flow have opened.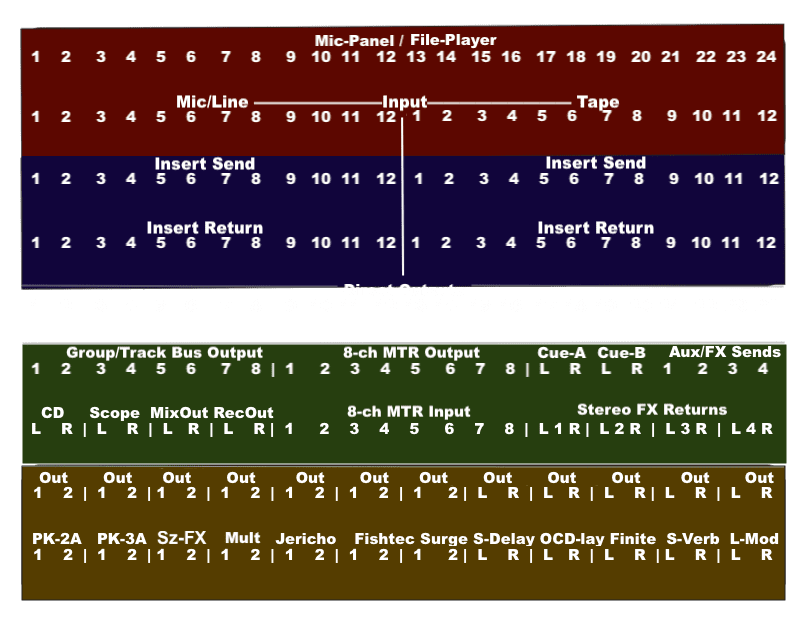 Why release The Audyssey right now?
Semesters are still starting up. While educators are evaluating and implementing SoundcheckPro into their classes we wanted them to be able to consider an in-line console should they have use for it. We could have waited for the middle of semester but, that leave the possibility of not be able to fully use it in courses. We figured it was better earlier than later.
Stay tuned for more information and tutorials on the Audyssey!
Note!~ Audyssey is in preview mode right now. Meaning we're still working on improving performance and opening up more features on the console.
Start Your Audyssey Today!
The Audyssey requires a paid subscription to SoundcheckPro (here)