Audio Engineering requires a strong "hands-on" emphasis on software and hardware technologies. Many hours are needed in order to fully grasp the concepts of physical environments. Access to recording studios or live-stages are a challenge for both educators & students. The recent pandemic has amplified this challenge globally! Social restrictions have drastically impacted the ability for educators to teach students in physical environments.
SoundcheckPro is a virtual training tool designed to solve the lacking access to practice with hardware for training. It enables students to become familiar with the workflow at home on their time in order to use their lab times more efficiently. These days especially, students need away to "shed their skin".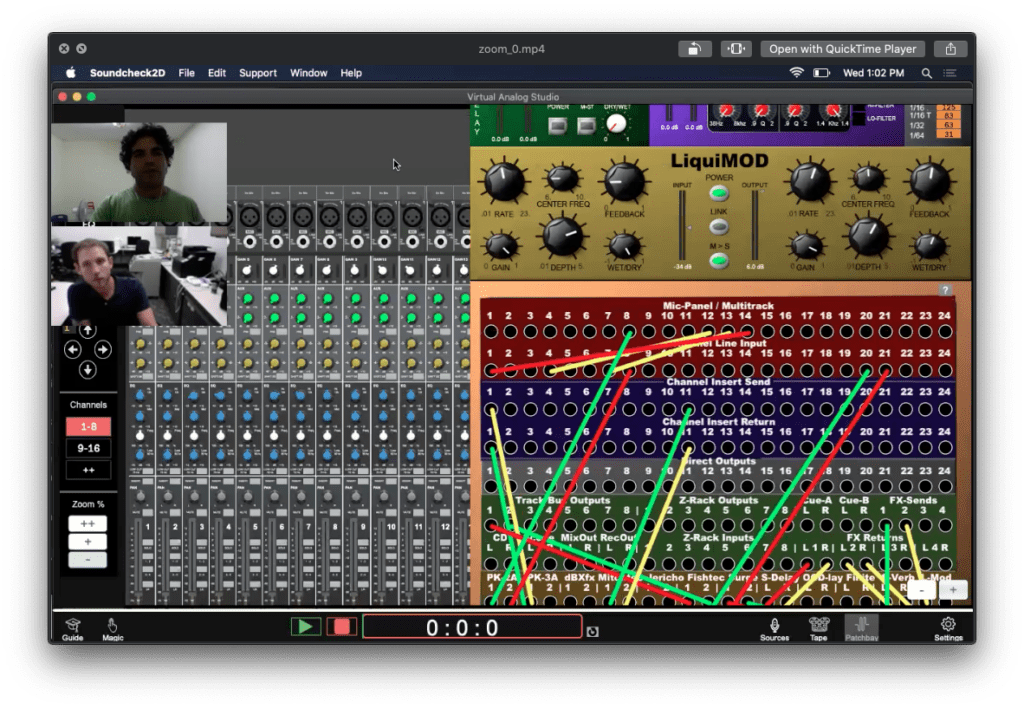 Over the course of the summer, I met with 100's of educators, most of whom were uncertain on how they were going to deliver signal flow and console courses with the same quality they had on campus classes. These educators already have a great understanding of signal flow and consoles so, my demonstrations were quick and extremely advanced. By the end of our meeting they were confident in the idea that demonstrating high level signal flow over ZOOM is 100% possible!
In this article we will cover how to configure SoundcheckPro with ZOOM!
Setup SoundcheckPro with Zoom!
Screen Sharing with Audio on Zoom
For best results we recommend sharing the entire screen. SoundcheckPro closes and opens windows which will conflict with ZOOMs screen sharing.
Select "Share Computer Sound/Audio"
Setting SoundcheckPro Audio Settings
With session mode loaded:
open the SETTINGS tab
set DEVICE OUTPUT to "Zoom Device"
Ensure the AUDIO ENGINE is set to "On"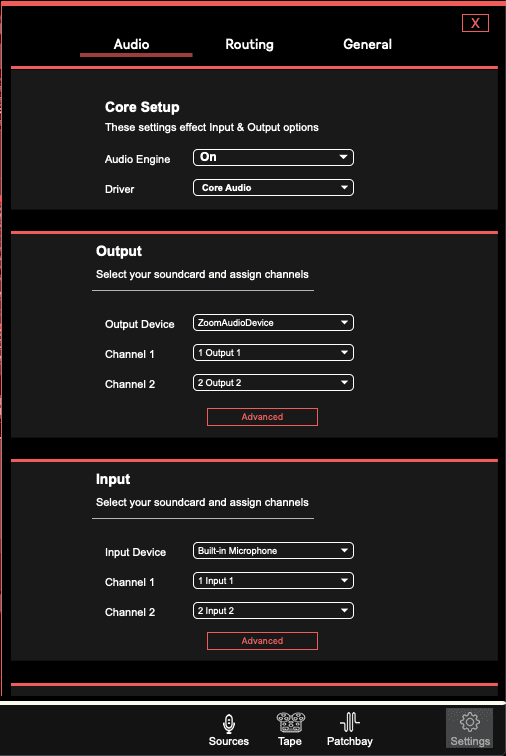 Ready to Go!
That's it. SoundcheckPro is ready to send audio output to ZOOM. There are Zoom updates recently released that will increase audio quality. That's optional when it comes to using SoundcheckPro.
Lesson & Exercise Ideas
SoundcheckPro comes with tons of lessons plans that can inspire quick lectures and exercises that are ready-made for students.
Check out the Lessonplans & Exercises
Here is an example lesson plan!