Using a virtual console simulation is useful when practicing away from the hardware. The DAW however, is an essential component for recording and playback in a physical environment. SoundcheckPro offers a "virtual DAW" that serves as a representation of a DAW receiving and sending audio back onto a console. It is possible to further enhance this realism by routing a real DAW (like Pro Tools) to feed the console directly in SoundcheckPro via a virtual audio driver.
What is a Virtual Audio Driver?
A virtual audio driver allows for inter-app audio connectivity and routing. It works similar to the internal speakers or headphone jack on a laptop. These drivers will typically accept 2 channels (Left & Right) that will be sent to their physical output. This can be seen when configuring the audio settings on any computer. Another example is a USB interface or microphone where some devices might offer both input and outputs with any combinations (some devices out 2 inputs and 8 outputs).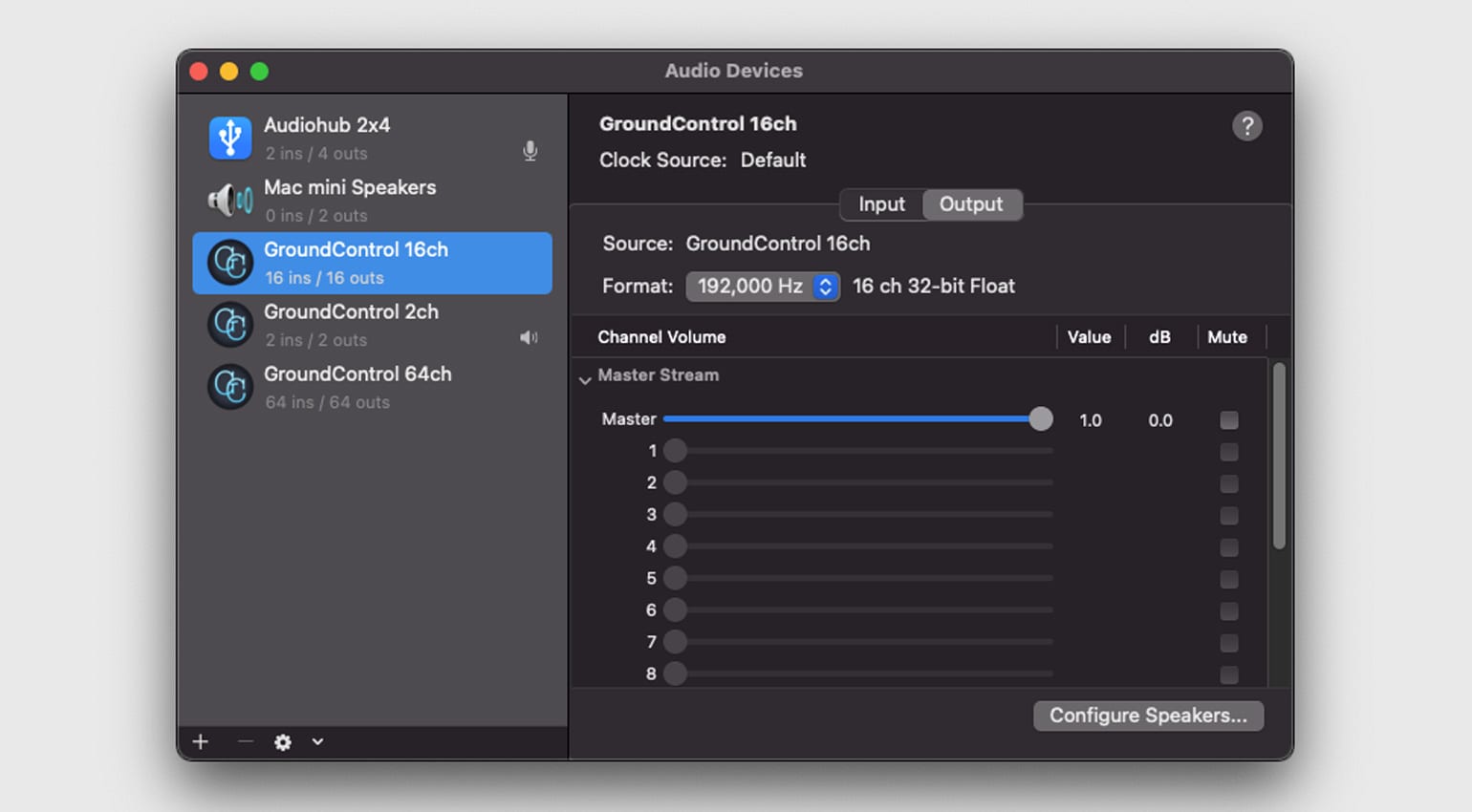 The advantage of a virtual audio driver is it allows using more channels. For this example we will be using "Ground Control Cube" , freely available for MacOS, that offers up to 64 channels! There are some premium options available that offer more extensive features.
Examples of virtual audio drivers:
Ground Control (free & paid)
Blackhole (free)
Soundflower (free but old)
Loopback (paid)
The concepts in this article are applicable to any virtual audio driver.
Route a DAW to SoundcheckPro
The steps to route a DAW will conceptually be the same in all DAWs.
For this example we will use a version of "Pro Tools" that is freely available.
Ensure the Audio Settings connect to the Virtual Driver
Route channel(s) output to the Virtual Driver
a. Configure SoundcheckPro Audio Input Driver
b. Set Routing Tab Matrix to "Soundcard Input"
Play the DAW and perform basic workflow of reaching the main stereo bus output in SoundcheckPro.
Configure DAW Settings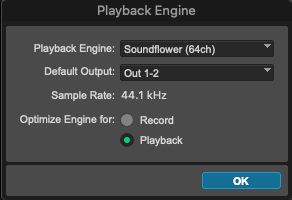 Route Channel(s) to Audio Driver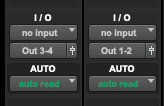 Configure SoundcheckPro Audio Settings & Routing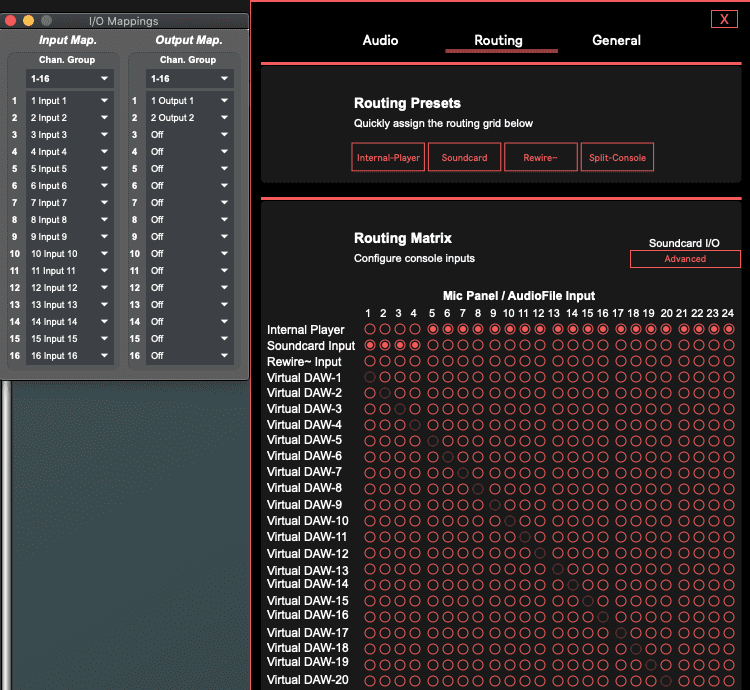 That's it! Audio from the DAW is now feeding the virtual console SoundcheckPro.
If you have any questions or comments feel free to write us via the contact page
Signal Flow Drill
An exercise on this subject is available as a "signal flow drill" that can be supplied to students and repurposed to reinforce this concept. See the exercise – here