The Audio Engineering Society held their annual Audio Education Conference last week (July 22-24). Originally meant to be held in Nashville, the conference was held virtually with educators tuning from around the globe. There were 3 simultaneous Zoom Sessions holding talks, workshops and sessions featuring all kinds of audio topics.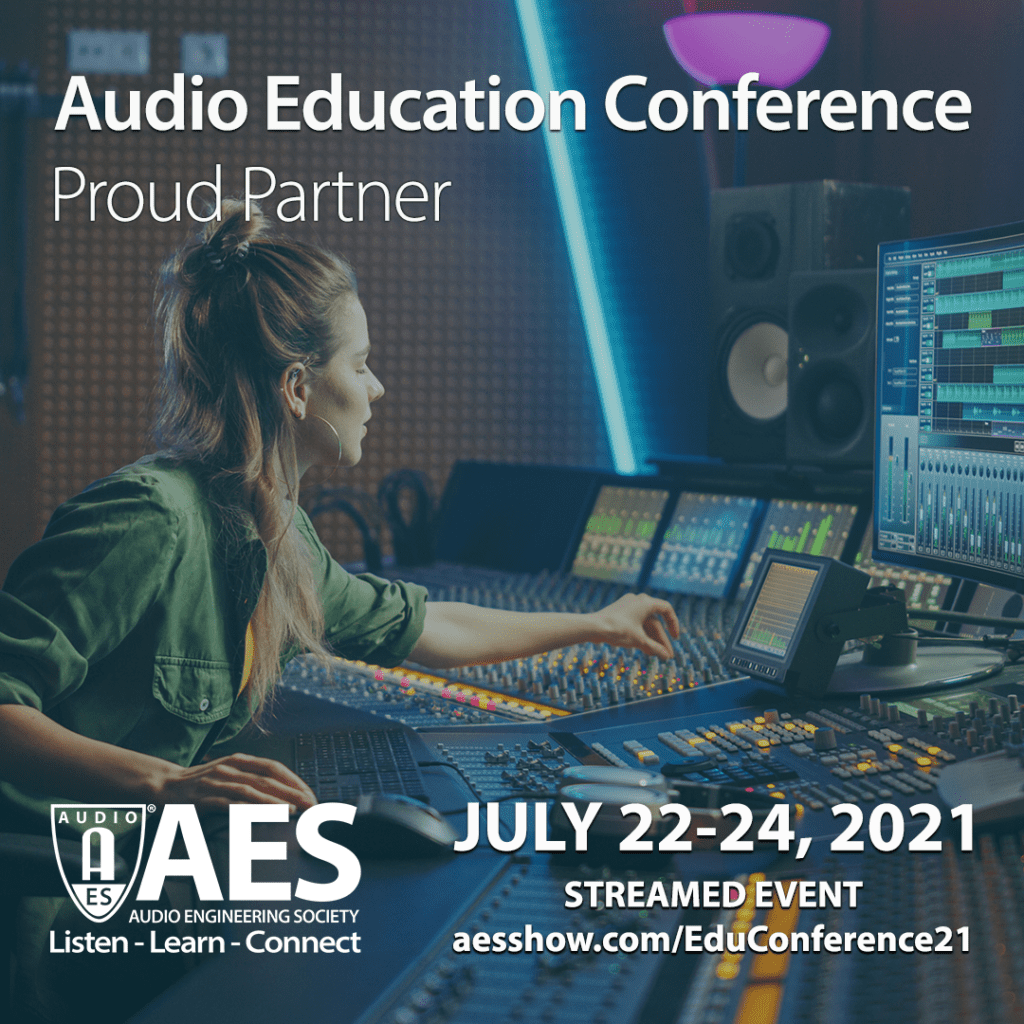 Session on Virtual Simulations
On Friday, we held presented our paper "Signal Flow Training with Virtual Simulations as a Co-Curricular Tool" which documented the ways educators implemented a new type of tool for audio education and its' impact on learning. Virtual Console & Signal Flow Simulations are first of their kind.
Several educators who use a simulation like SoundcheckPro had dropped in to share their feedback:
Scott Metcalfe, John Hopkins University

Barbara Adams, Rowan University
Brian Heller – Minneapolis Technical College
The discussion were held around how they evaluated and implemented a tool like SoundcheckPro, the reaction of their students and other ways simulations can be more effective.
The paper on "Signal Flow Training with Virtual Simulations as a Co-Curricular Tool" is now available in the AES Library