All my life I knew I wanted to be involved in music. Being enrolled in an education program can keep one busy and I didn't always get the time to explore different aspects of pro audio. My first steps towards career-defining independent growth was that day in 2013 when I searched the internet for "audio and music technology conventions" in my area. Fortunately, the Audio Engineering Society was hosting a convention in NYC. Without thinking twice I took off from school to attend this event. Being immersed in the industry revealed many doorways not previously known to me. AES was "pro-audio wonderland."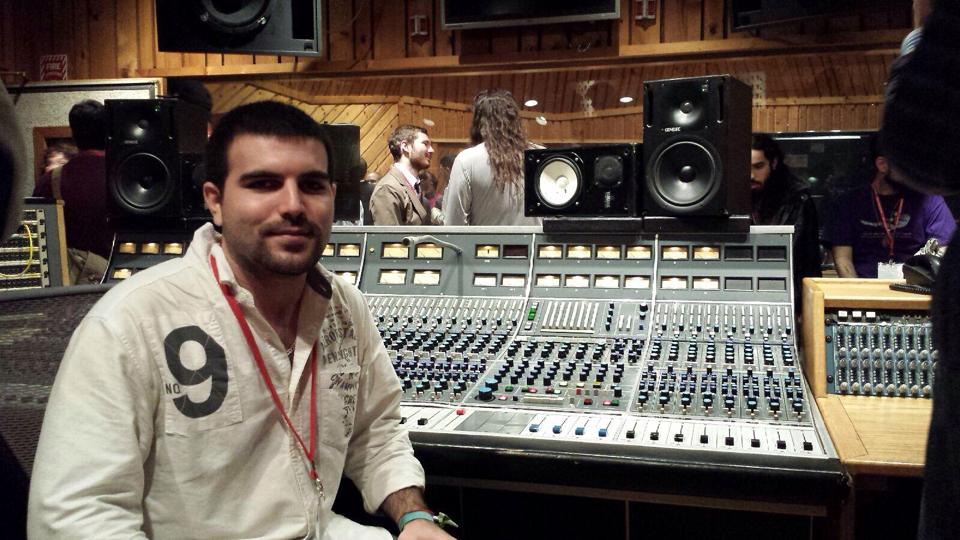 Like a little boy wandering candy shop, I strolled around the exhibit halls…  attended my first DSP lectures…. attended my first student party at Avatar Studios. The people that surrounded me weren't just passionated about audio, they we're some of the most elite professionals making an impact in the industry.
The biggest takeaways from my first convention was the inspiration to become involved in the scientific advancement of audio technology. There was this realization that the individuals who influenced the industry were human beings! I just needed to be aware of the tools and dedicated time. At one of the lectures I met Will Pirkle, educator and writer from University of Miami,  who told me about his DSP tool & book, that I would soon read after the show. It empowered me to understand core concepts of audio programming and enable my dream of developing applications to start Audio Fusion. That first AES show ignited a fire of curiosity that will last a lifetime. 
"A New Beginning"
Immediately after the show, I was searching for ways to sink my hands with coding my own plugins and applications. By the time I graduated university, I had a functioning prototype of Virtual Analog Studio and was already getting the attention of a big console manufacturer.  All I wanted was to continue growing through this new project. The AES Student Design Competition was the goal I set for myself. It was a way for me to solidify my achievement in the early years of my career. At the next AES convention in Los Angeles 2014 the Virtual Analog Studio project made it's debut and took the SILVER award.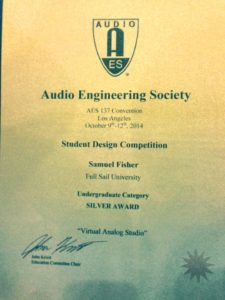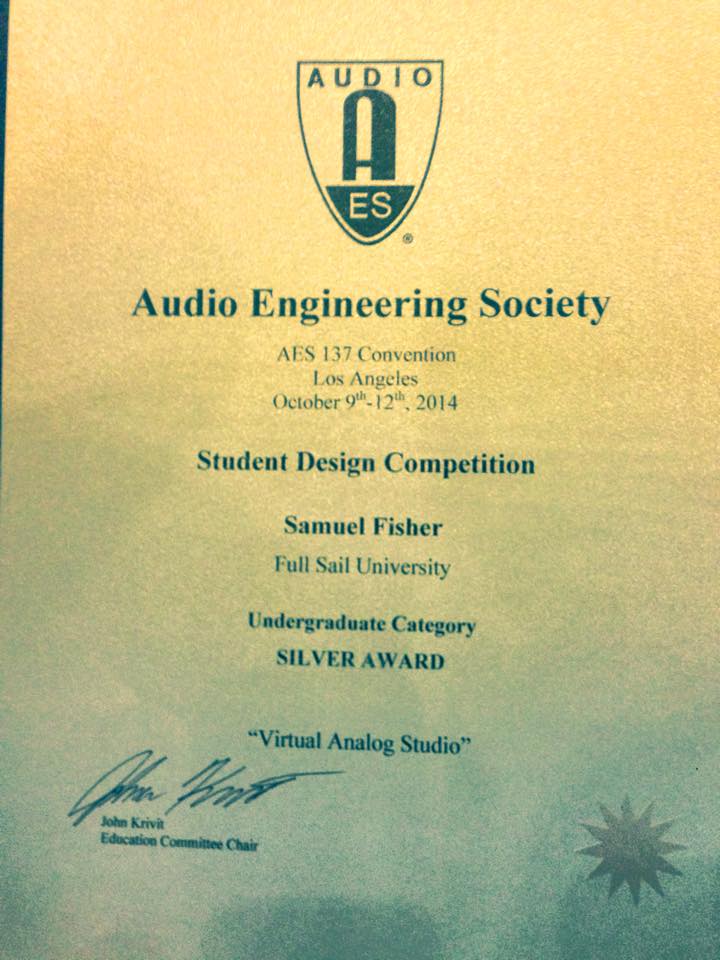 "Never Stop Learning"
It was clear that Virtual Analog Studio solved a serious problem in the education space. The pain point of not having access to studio technology came from a very real place. With the intention of making a deeper and fully immersive recording studio experience, I hired a friend to create a detailed 3D environment of a studio environment, the same model is the main studio we offer in in the 3D edition. The original programmer programmer backed out of the project, so I resumed duties with nearly no experience. It was because of a book I read on DSP that I was able to build a workable first prototype of Virtual Analog Studio in the 3D edition with a new audio engine.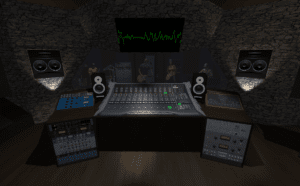 Before ever finishing the 3D project, this new concept of "Virtual Reality" started to emerge. Over several months, I attended local events in New York City to experiment with this new technology. By early 2016, I purchased my own high end VR rig. FINALLY, I was able to literally touch the hard work I've done over the last several years. It's one of the few moments I felt truly rewarded by the universe… I was back in the studio! The world needed to see this.
Exhibiting at AES Los Angeles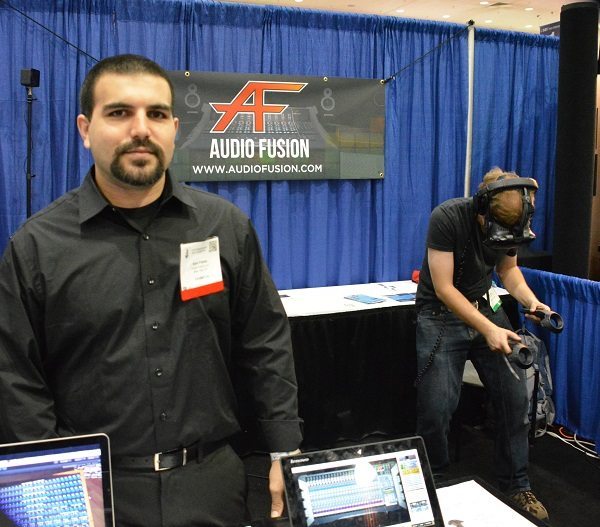 For years I dreamt of displaying Virtual Analog Studio on the main floor of AES. Beyond expectations it would be within Virtual Reality as a fully immersive experience by the time of it's debut at AES 2017 in Los Angeles. The project resonated with students, educators and professionals from all over the world. Im proud that so many took interest in the project. Those experiences have since motivated me to continue to deliver a higher caliber software for education.
We received several reviews and an award from seasoned-veteran Craig Anderton! Read about it: click here.
The Future
Unfortunately, it was decided that we would not be on the exhibit floor of the AES NY show in 2017. Instead, we were on the floor networking and hosting an event with Multi-Platinum award winning engineer, IRKO (Snoop Dogg, Jay-Z, David Guetta) at the Institute of Audio Research. We hope to participate in future shows and connect with enthusiasts on the ground. We encourage everyone to be at events such as these. You might not see us on the show floor but, we are somewhere nearby making an impact.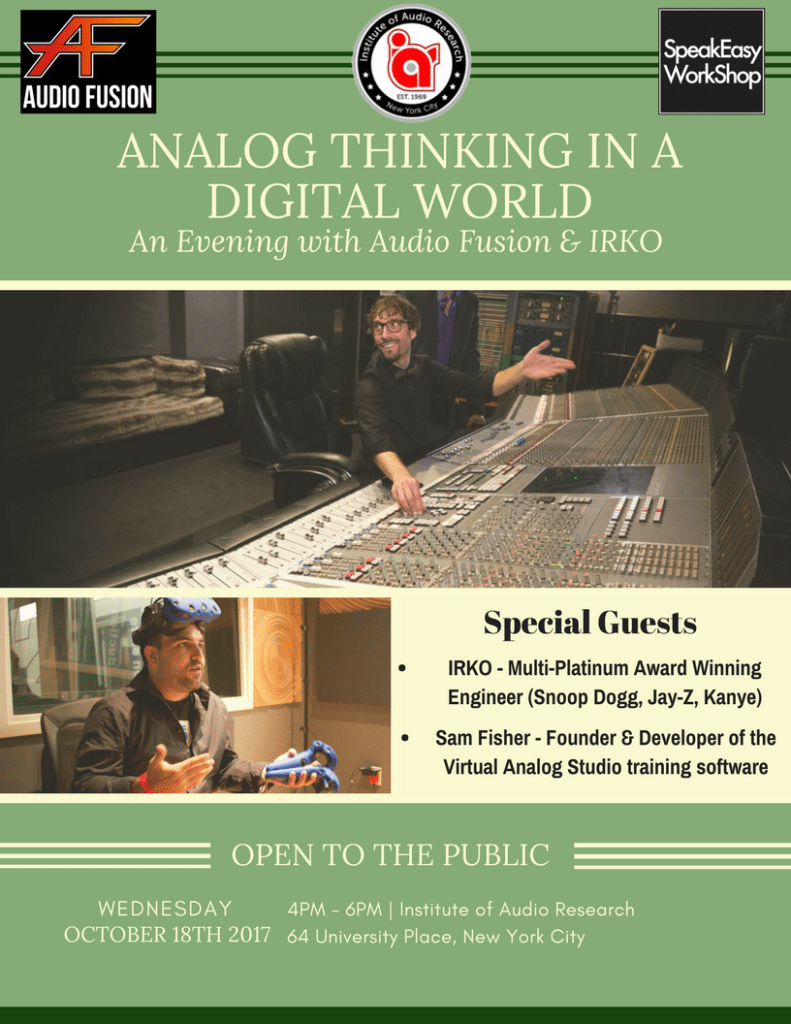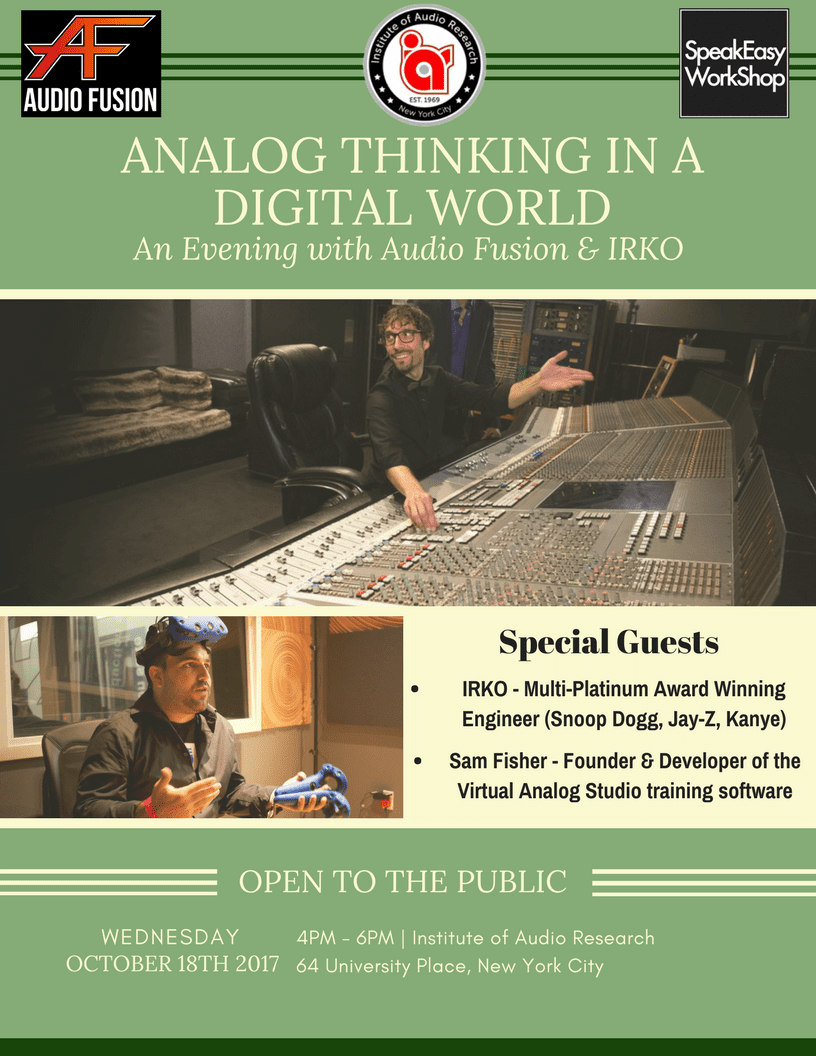 [/vc_column_text][vc_separator color="black"][/vc_column][/vc_row]