Introduction
The FALL 2020 semester saw many different styles of teaching signal flow and console operations. This was the first time these topics have ever been forced to be taught in remote online settings. Under the circumstances, by far one of the best implementations was displayed by Montgomery Country Community College (Mc3). They held classes over zoom with the educator streaming video from the campus studio, showcasing a large-format console environment while simultaneously demonstrating the similarities with the virtual environment in SoundcheckPro. Students were easily able to follow along in real-time.
The audio program at Mc3 is headed by David Ivory. A veteran engineer who has worked with world class music talent. The Mc3 team has had a very successful implementation of SoundcheckPro, from their lab station installs capable of remote virtual access, to their utmost successful zoom demonstrations with SoundcheckPro.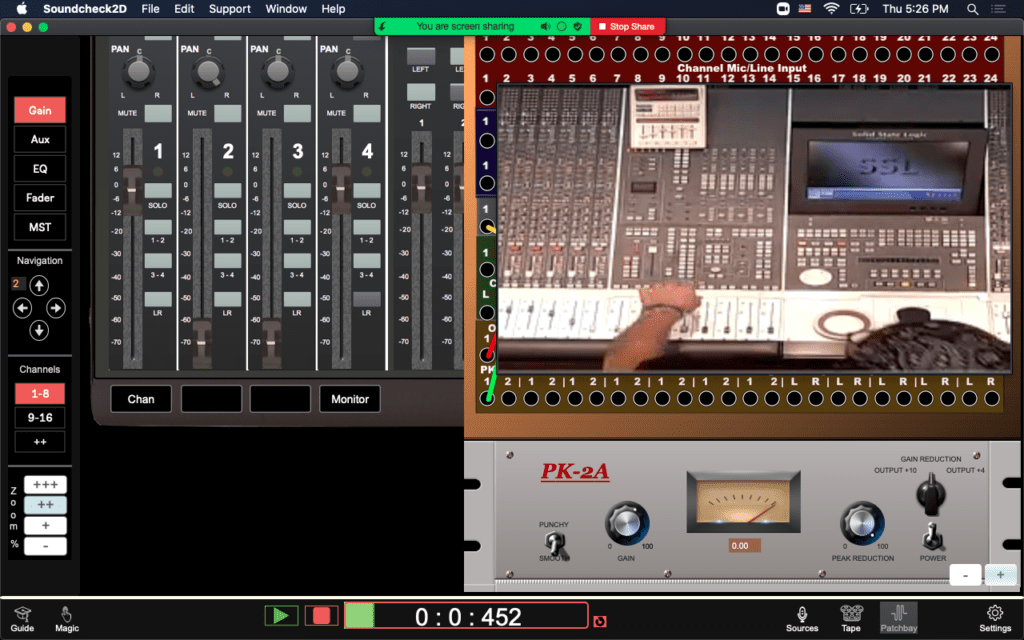 Highlights:
David performed this style zoom lesson in the early weeks of the semester. At this stage, students had not been exposed to the campus studios. Students were first being introduced to the environments with SoundcheckPro as their aid. While introducing the basics of the software, David was following along on a real large-format SSL console, showing students how each topic point in virtual could be found somewhere in the real physical environment.
Patchbay destinations
Console channelstrip, groups, bussing
comparing split vs inline mixers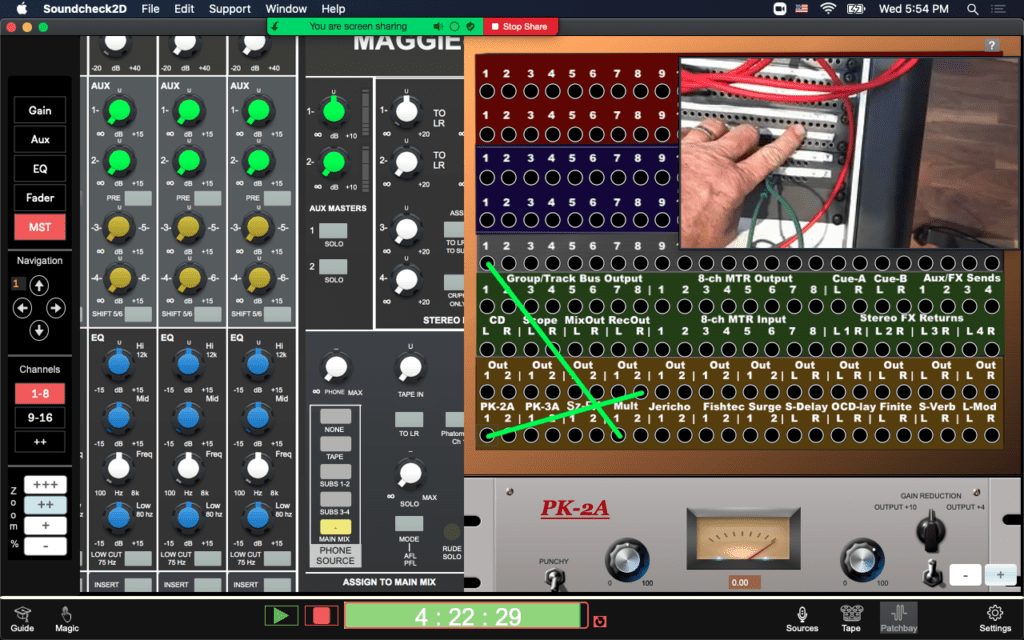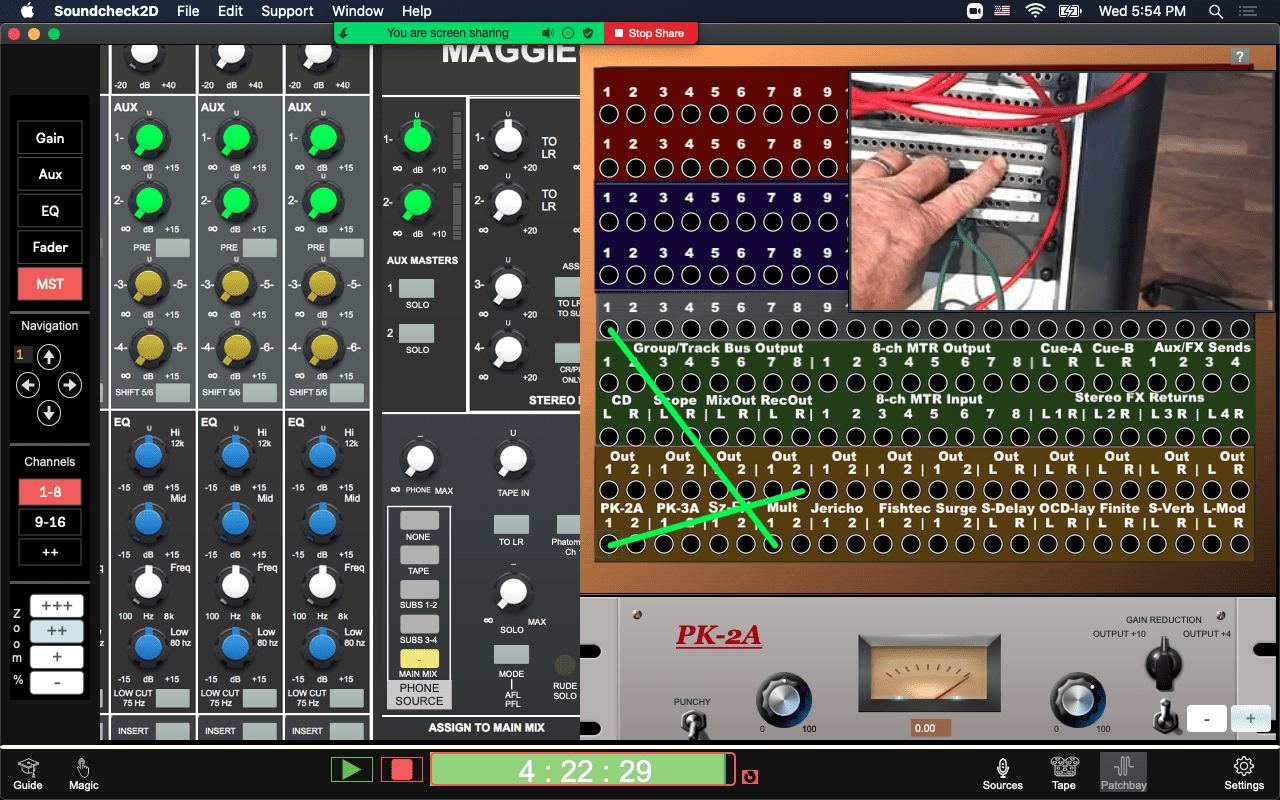 Ready For Labs
The next step was for students to apply what they had learned virtually in a real studio on campus. With the restrictions implied by the pandemic, there were less students per lab than usual making time allocation more difficult and more valuable. David expressed how much better prepared for the studio the students were. That undeniably they understood more at this early stage than previous semesters. The opportunity for students to practice virtually enabled them to pe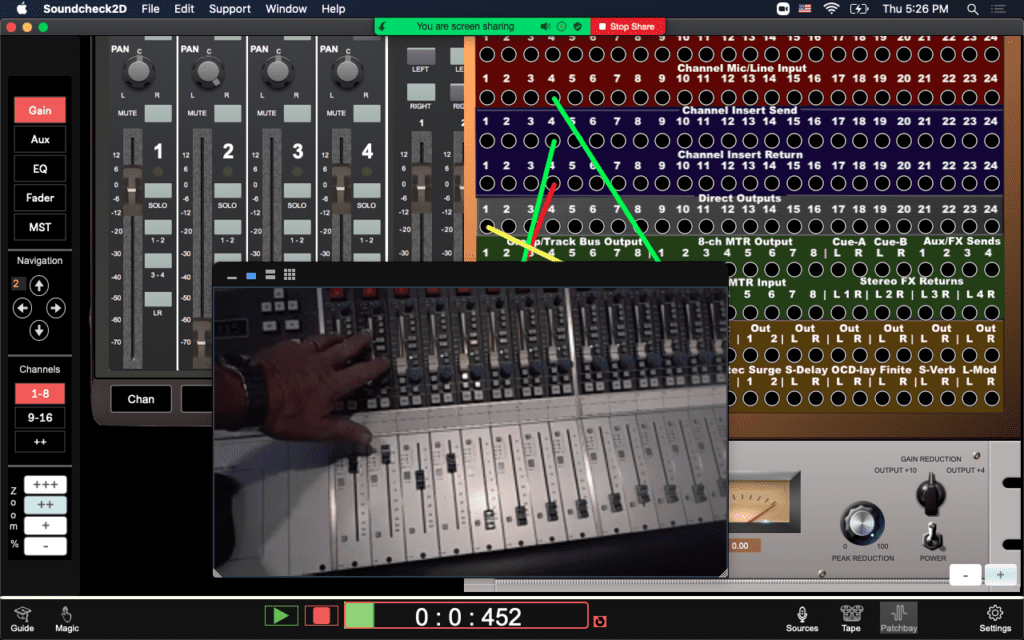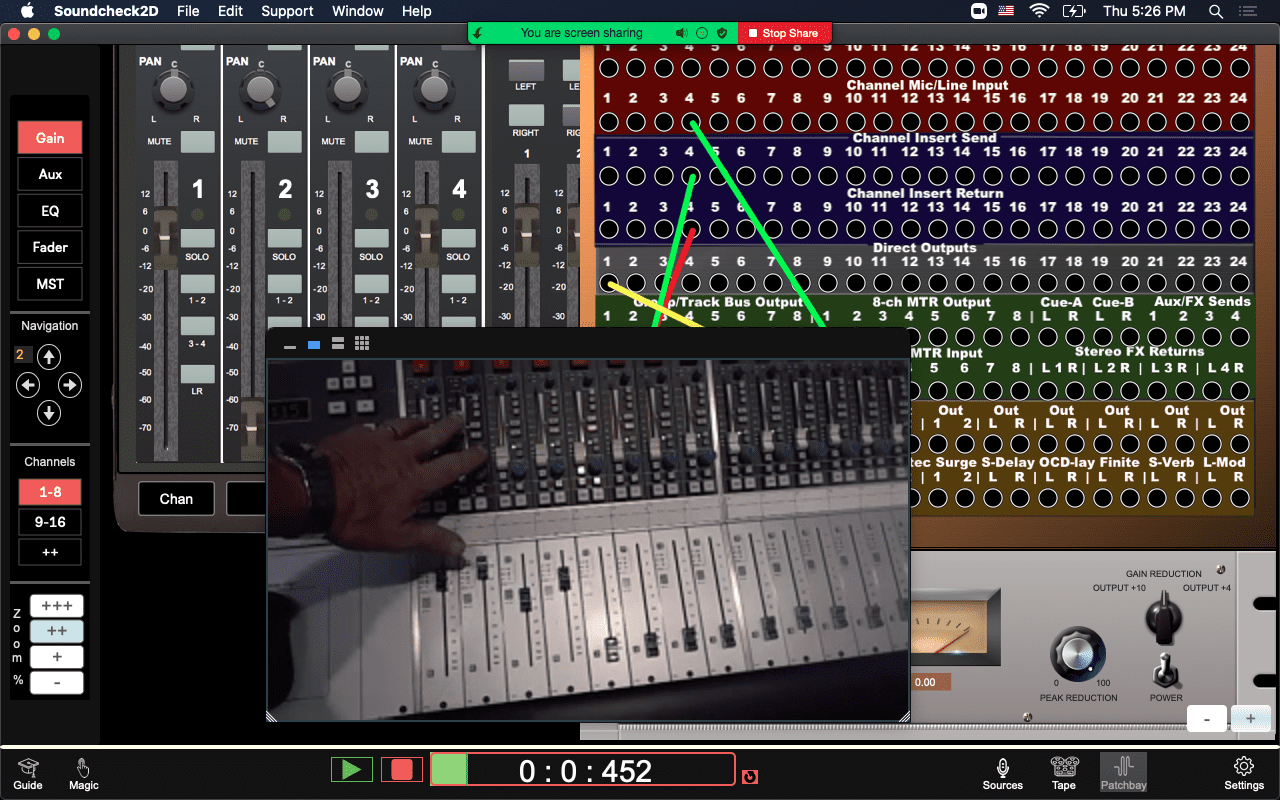 Repeat and Reinforce
Several weeks later class again met over zoom after the students had their first opportunities in the campus studios. We were set to reinforce the concepts learned previously and explore more complexities of signal flow. With every exercise offered comes the ability to modify the tasks to strengthen mental reflexes.
Signal Flow Drills
There are lessonplans and exercises available in the form of "Signal Flow Drills" that are modular and designed to repurposed to provide more variety of challenges for students.