Recently, we celebrated 1 million actions in SoundcheckPro. These actions contribute to our Soundcheck Stat system which has been available to all users since June 2020. To celebrate this milestone, we are introducing a new features that brings the power of "Data-Driven Audio Education" to everyone. Welcome the new "SoundcheckPro Activity Feed."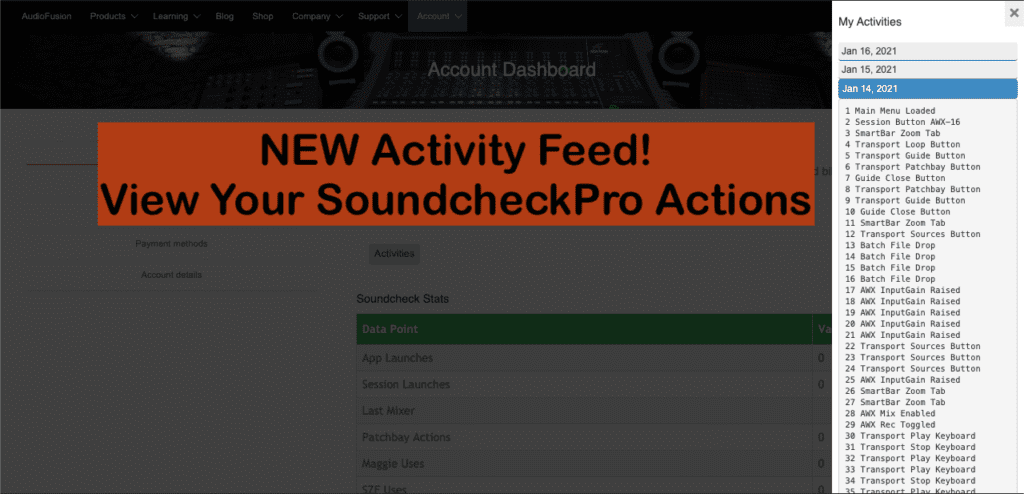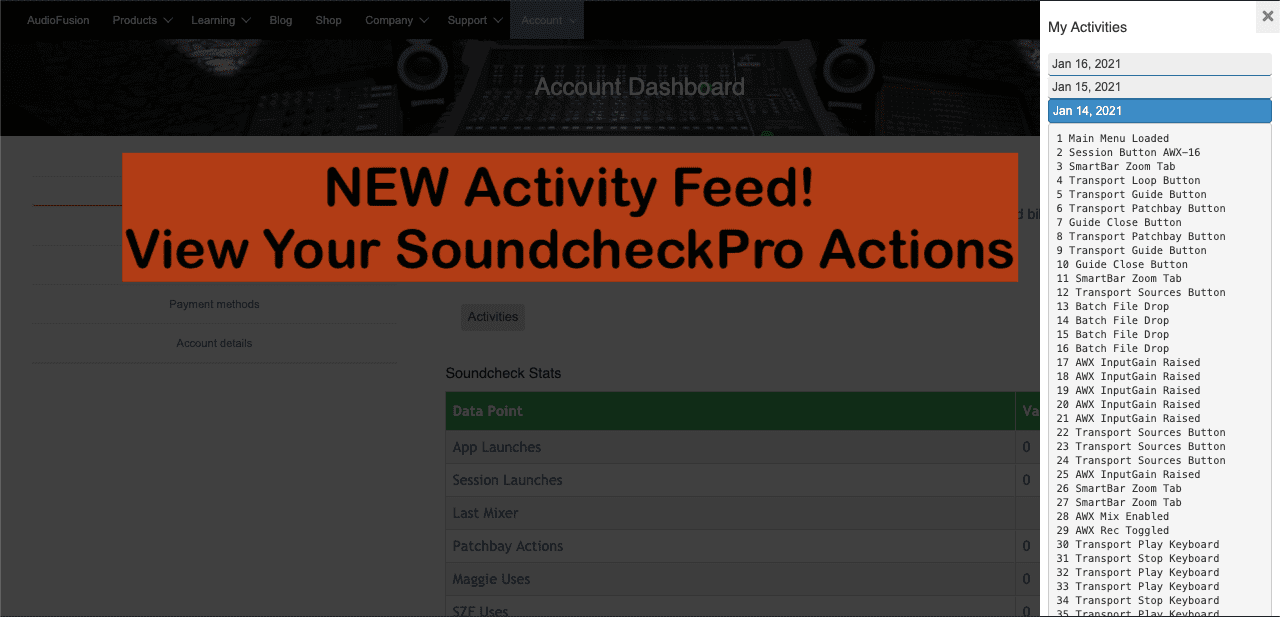 The new "Activity Feed" will show the most recent 2000 actions made by a user within the last 7 days separated by day. It could be found via the new "activities" button which has been added to every user dashboard. This current data represents data from the uses contribution to the first 1 million actions in SoundcheckPro.
Types of Actions in the Activity Feed
The new activity feed is an evolution of our analytical system. Majority of the core functions in SoundcheckPro already trigger the activity feed. More actions will be exposed with future updates.
Adding audio files
Adjusting console parameters
Assigning patchbay connections
More!
More actions will be exposed to the activity feed in future SoundcheckPro editions.
View Your Activity Feed:
Checking out your activity feed is easy. Visit your account dashboard and look for the "Activity Button" just above your Soundcheck Stats. A panel will slide out from the right side containing your last 2000 SoundcheckPro actions made within the last 30 days.
Register For SoundcheckPro
For individual accounts (students, teachers & beyond) – Register Here
For educators looking to register their school – Register Here