Virtual Analog Studio 3D
An AUTHENTIC virtual recording studio experience. Enabling anyone to be instantly immersed into a dream studio.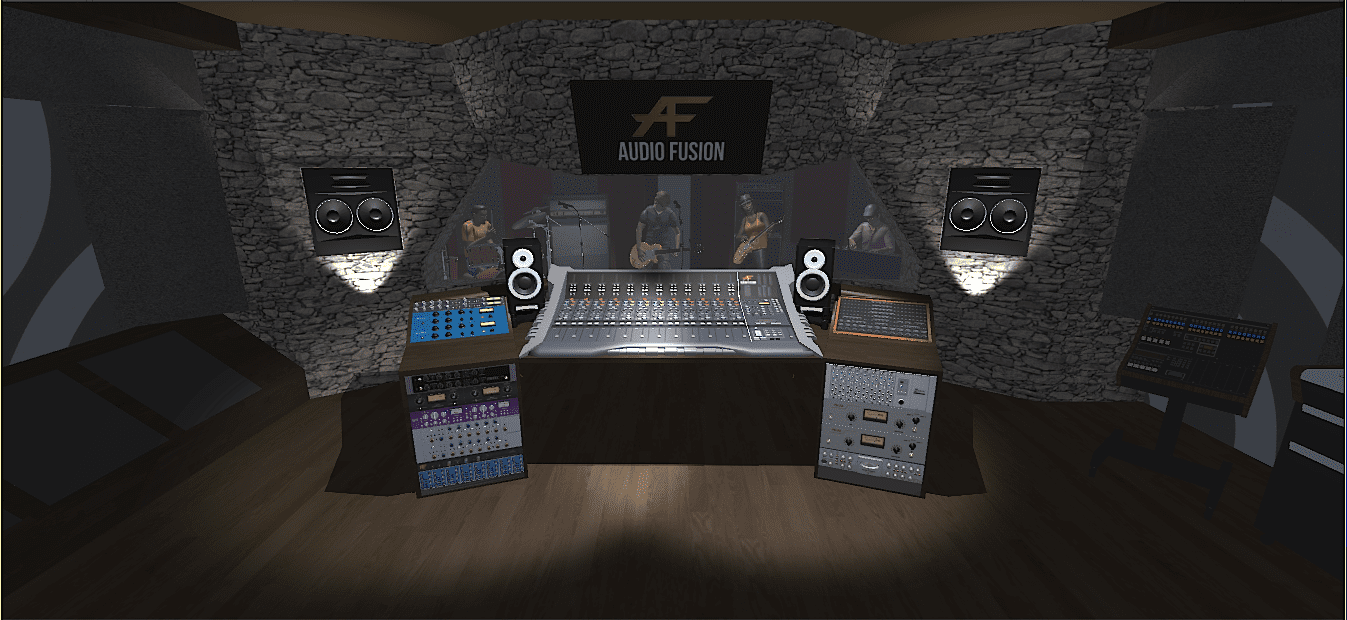 The ULTIMATE Recording Studio Simulation
Learning about the recording studio process is an up-hill battle due to difficult access to recording studio technology… until now. VAS3d offers unparalleled access to the traditional recording studio workflow. Never before have these iconic environments been so accessible in such a fun and unique way.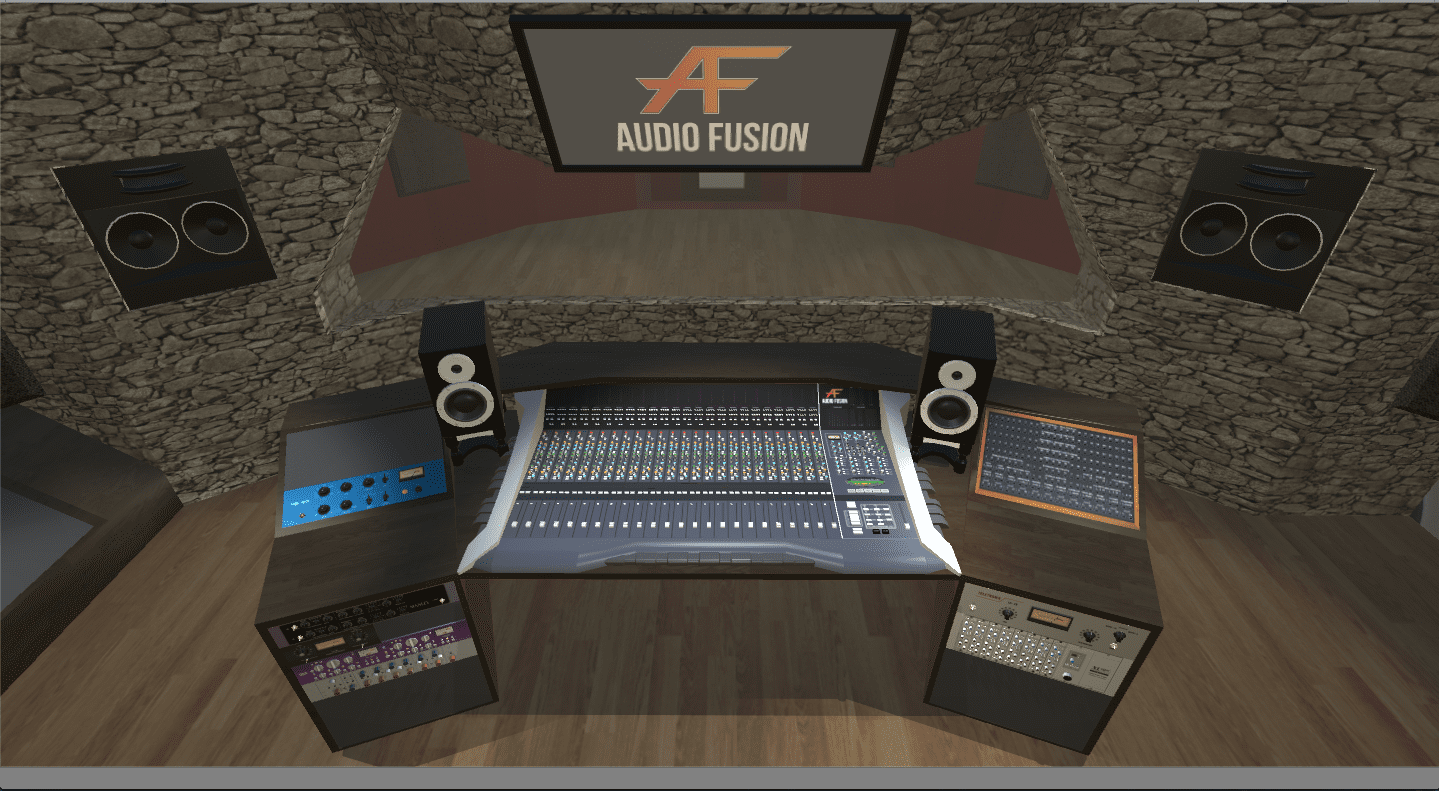 "A peek into the future of production"
"The 'gear porn' factor is impressive"
"One of our favorite innovations, from the [AES] 2016 exhibit floor"
An empty space becomes a dream recording studio with VR. Walk around and engage HANDS-ON in the same type of environment used by the pro's in the traditional recording process.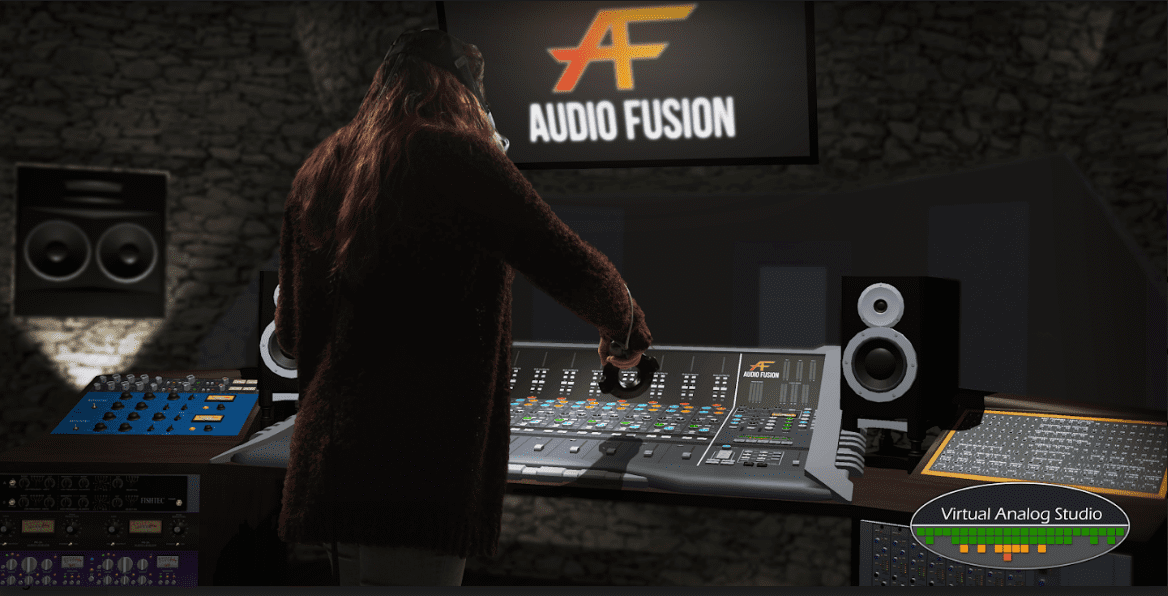 A Studio at your Fingertips
We are now accepting signups to test drive VAS-3D (VR edition). Applicants will be added to Early Access if not registered already.
– Researchers in Education and Pro Audio
– Teachers, Students & Graduates
– VR enthusiasts
Sign up to be an early adopter!